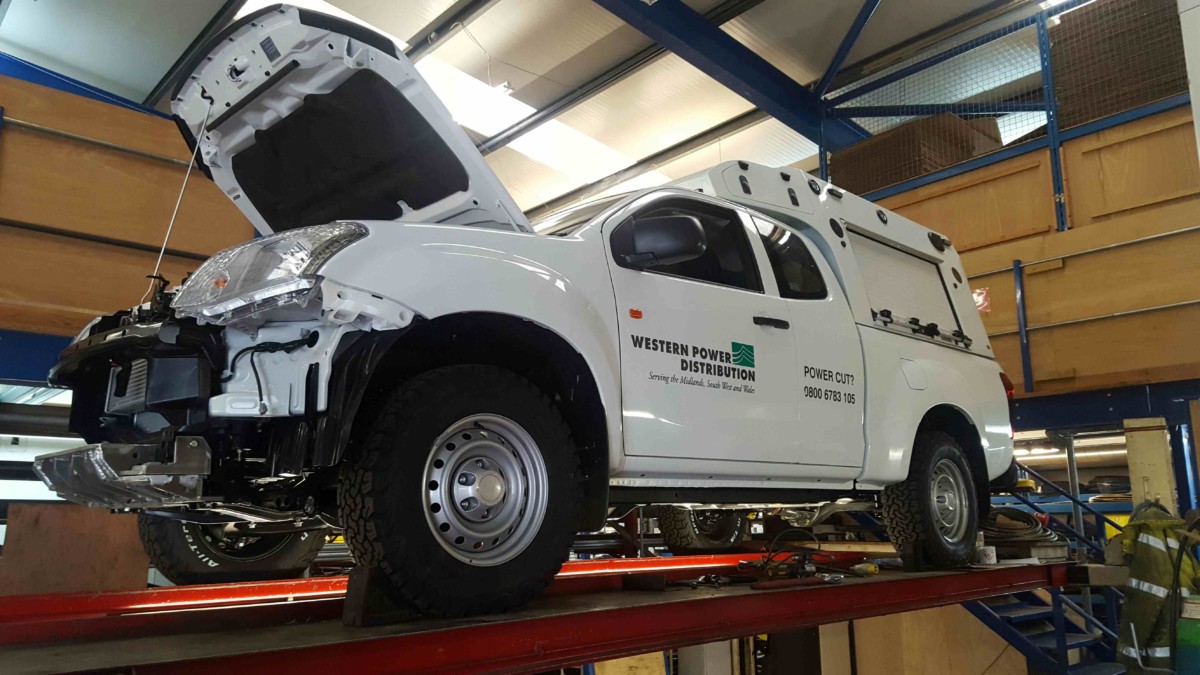 Western Power Distribution faced some tough decisions as their workhorse of choice, the iconic Land Rover Defender production was brought to a close. The company had to find an alternative vehicle suitable for the challenging working conditions and decided on the formidable Isuzu Dmax. Rotec have been the power supplier's chosen partners in developing and producing a fleet of vehicles adapted to cover the urban and rough terrain that covers their distribution network. Rotec's engineers have designed, built and installed over 1200 of the tailored made winches over the past decade, all the way until the last Defender model rolled of line at Solihull, bringing the icon's 70 years of service to a close.
The Land Rover Defender is well known for its universal chassis base, often adapted to suit a wide range of applications that allowed commercial and end users to produce a wide range of engineered solutions that could either be mechanically or hydraulically driven.  Rotec designed, manufactured and installed a range of winch solutions that meet the demands of the overhead linesman who required a robust system that gave precision winching often in remote and arduous terrain.
Rotec winch systems meet statutory requirements for lifting under the 'Lifting operations and lifting equipment regulations 1998', winches installed meet BS EN14492 providing the lines man with quality products that often employed electronic controls to safe guard load control and interlocks incorporated within the vehicle.
We were excited to announce that WPD had extended the contract as they rolled out their new fleet – the tough Isuzu Dmax 4×4.
WPD announced "Rotec mechanical and hydraulic design engineers continue to work on new hydraulic winch systems for a wide range of vehicles that will embrace the technology and experience gained over the years with the Land Rover. Whilst Feb 2016 has seen the last of any new production Land Rovers, the vehicle will be adapted and utilised by many enthusiast and commercial companies for hydraulic applications in many years to come, Rotec is the team to work with."