Rotec has a long and rich history of strong partnerships with leading names within the Utilities sector. We have maintenance, repair and overhaul contracts with many leading regional and national names within the industry. 
We supply parts and kits and have a long and successful history in designing and installing specialist apparatus that initiates and controls the many different operations required within the Utilities industry.
A specialist division within our business has developed a unique system design for hydraulic winching equipment fitted to utility vehicles such as Mann, Unimog, Land Rover and Ford Ranger.
To date we have delivered over one thousand five hundred winch installations for Western Power Distribution and in recent years finished and manufactured a design for the Toyota Hi-Lux, and Isuzu D-Max.
The designs have been readily accepted by utility companies and have a proven track record over fourteen years of arduous use. Directional valve controls are mounted in the cab and at the top of the nearside wing, enabling ease of control from both locations. Cut out safety controls are mounted within easy reach of the operator.
All our bumper designs and mountings are stress analysed using the latest computer software thereby ensuring the integrity of completed installations.
Our capabilities include:
Bespoke winch design
Hoses and kitting service
Hoses and kit distributors
Service and training packages available
Electronic control systems
Onsite installation and commissioning
Case Study: Custom Hydraulic Winch System
Rotec Hydraulics Ltd has a long history of researching, designing and manufacturing custom winch systems for the Utilities sector.
Clients include national and regional leading names, and we have even created a bespoke winch system for BBC's Top Gear, featured in an episode where Richard Hammond scaled a dam in a Land Rover.
Western Power approached Rotec following the cease of production of the Land Rover Defender; the industry standard vehicles for linesman in the Utilities sector. Since the cease of production, an alternative vehicle manufacturer has had to be used. Western Power chose the DMAX – a much more sophisticated vehicle with complex crash structures and modern engines with a higher class of engine emission compliance.
At Rotec the team work on many different projects.  Much of the work undertaken requires the integration of knowledge and skills from across the Rotec team, to deliver all of the elements that make up a client brief. 
The problem
A new winch package needed to be researched, developed and engineered.
Our solution:
Rotec engineers designed, engineered and tested a unique, ground breaking new winching solution for Western Power's new Isuzu DMAX fleet, which will be serviced regularly at Rotec's service centre in Taunton.
The result:
Mounted on a light-weight aluminium bracket specifically for Western Power, the bespoke system includes:
Electro-hydraulic PTO (Power Take Off) pump unit
Custom designed hydraulic manifold assembly for control
Dual pressure control manifold which allows for winching direction and speed control
Custom made hydraulic reservoir
Custom electronic control system, including a remote pendant with joystick control as well as a 2nd joystick located in the cab
Integrated electronic hand throttle for the engine
Quality winch and Parker hydraulic hose supplied with pressure test certification which can be traced throughout the Parker network using PTS system
Operational in two work modes: lifting mode, capable of lifting up to 1550 Kg (SWL) and self-recovery mode, capable of pulling 3600 Kg.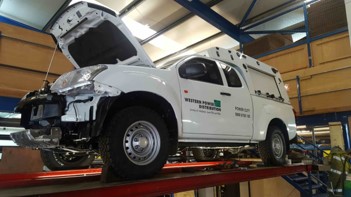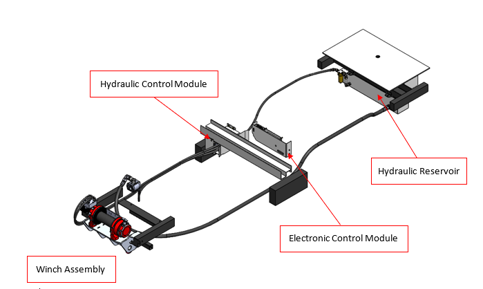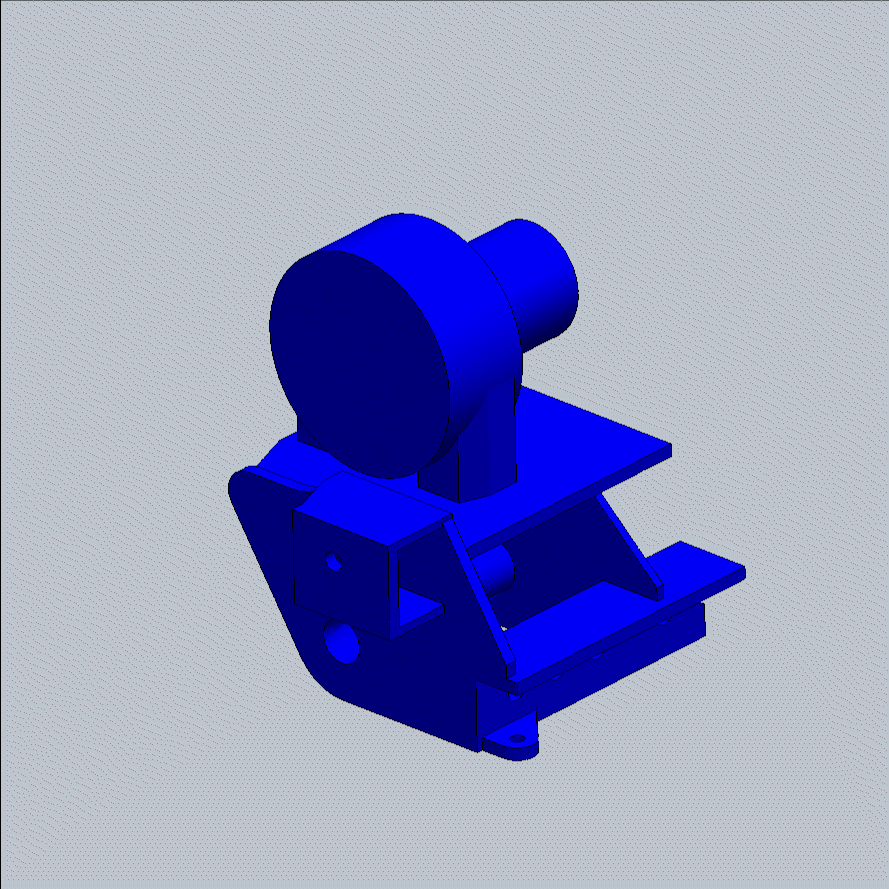 Taunton (Head office)
Unit 1, Venture Way
Priorswood Industrial Estate
Taunton
Somerset
TA2 8DE