Rotec have worked on numerous projects within the Transport sector, including the rail and marine sectors. We have maintenance, repair and overhaul contracts with many companies within the industry and regularly supply parts and kits to manufacturers of rail maintenance equipment, road railers and access equipment.
We are proud of our long and successful history in designing and installing specialist apparatus that initiates and controls the many different operations required on road and rail (including quarrying) transport. 
Our capabilities include:
Hydraulic Power Unit design and build
Total system integration
Diagnostics equipment
Service and training packages available
Electronic control systems
Onsite installation and commissioning
Case Study: Groundbreaking Vessel Development: WaveAccess
Rotec were invited to join Coastal Charters, a commercial maritime business based in West Cumbria, on the development of WaveAccess.
The project originally came as a response to an emerging trend within the offshore wind industry to move the construction further out into the sea.  The company anticipated the industry's need for a reliable vessel that would be faster and able to cope with the challenging conditions further offshore.
The goal of the project was to design and build a rapid crew transfer vessel that would be faster, safer and cheaper to run than the vessels in use, resulting in the pilot vessel: Tenacity
The radical new design allows for transport of passengers and crew with dramatically reduced fuel consumption at twice the speed, while maintaining safety, minimising motion sickness and improving comfort at up to 40 kts in seas in excess of 2m. The vessel can be used for crew transfers in industries such as oil & gas, offshore wind and construction, search and rescue, patrol, medivac, safety boat, to name a few.
See video of the vessel in action on WaveAccess website or YouTube channel.
Thanks to  Rotec's extensive marine experience and previous control systems the company had developed for use on multi-hull jet vessels in the wind-farm support vessel industry we were invited to participate in this innovative project.
Andy Rimes, Rotec's Technical Director outlines the project,
"Together with the team at WaveAccess and other specialists we developed a bespoke control system for the twin waterjet propulsion system to provide fully automated synchronised control of the jets, clutches, thrusters and main engines both in normal forward cruising modes and reverse facing tower operations.

"The electronic system is based on Parker Hannifin's Iqan mobile controller and associated products. As well as the electronic supervisory control and monitoring system we also completely re- equipped the Italian Castoldi waterjets hydraulic drive and control systems to provide fully proportional control electronically controlled from the Iqan system. This provides a smoother, more controllable and economic drive system."
All design work and bench testing took place at Rotec's premises in Taunton, with the installation, setup and sea trials carried out by Rotec engineers at Coastal Charters home in Cumbria.
It was a challenging, yet ultimately rewarding, experience to be involved with the development of a concept vessel such as this and we wish Stephen and all the crew and team at WaveAccess best of luck with their promotion of the successful and innovative vessel to the industry.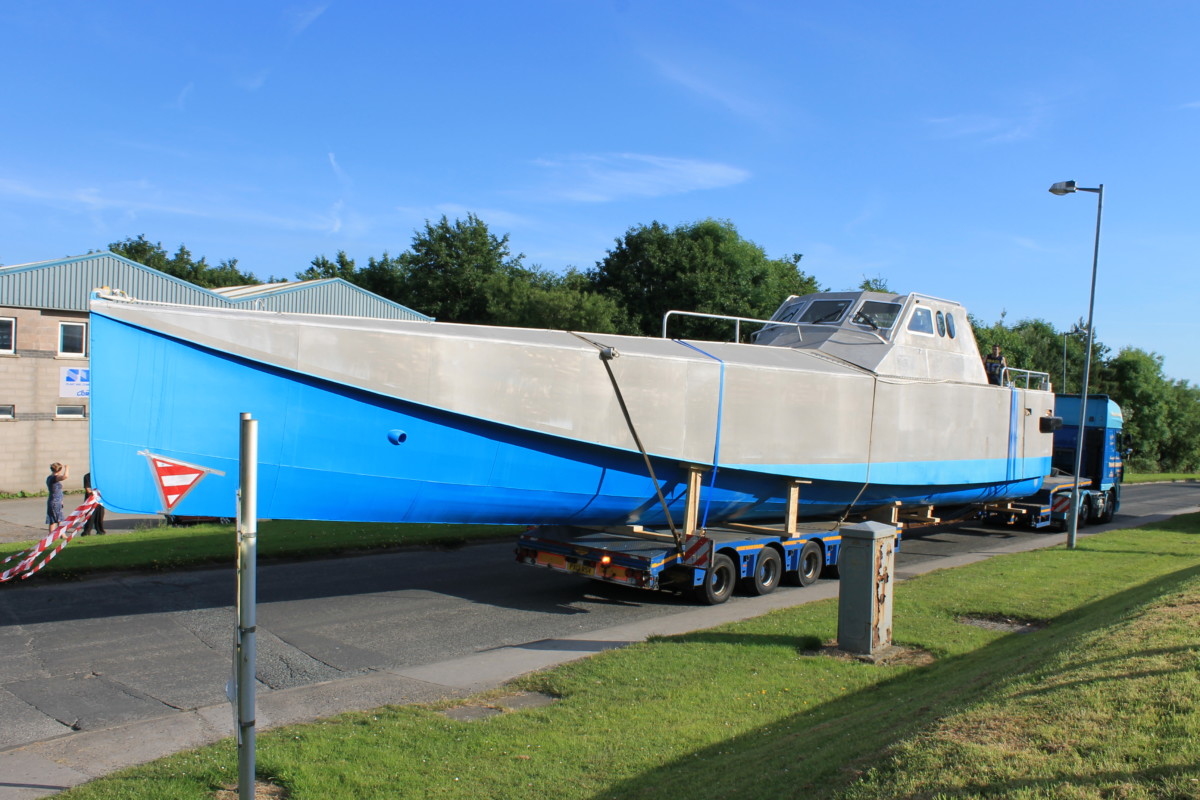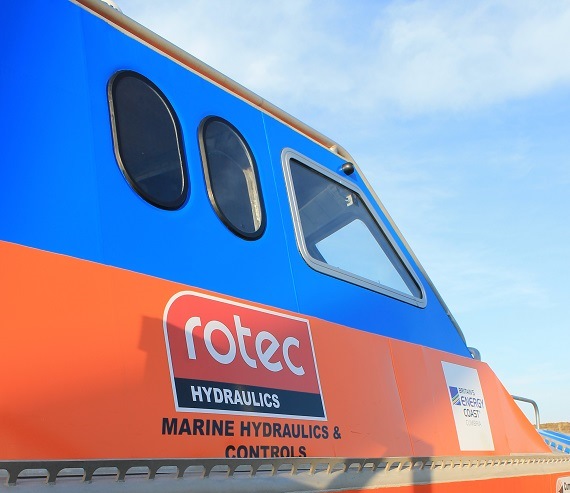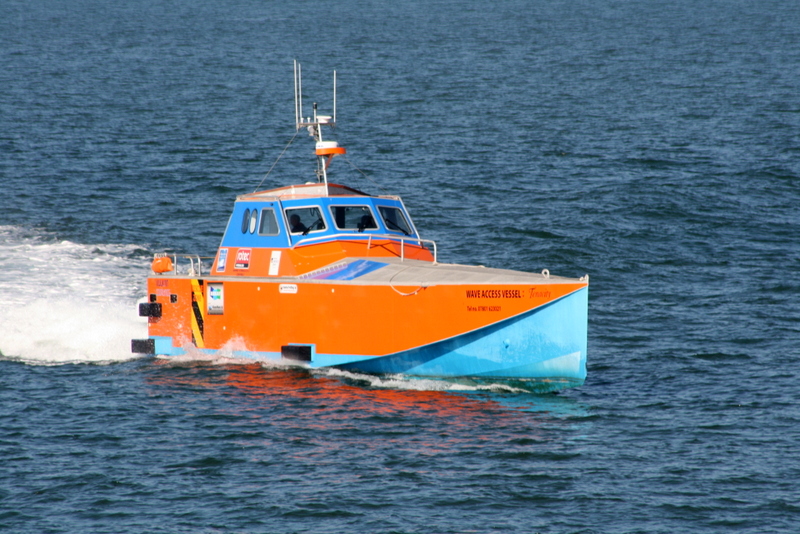 Taunton (Head office)
Unit 1, Venture Way
Priorswood Industrial Estate
Taunton
Somerset
TA2 8DE