We have received the latest certification and passport cards for engineers whom have carried out training week commencing 25/03.
At Rotec, we believe the work we do is only as good as the people who do it. Maintaining high standards and safe work practices is paramount, which is why we invest into high quality training for all of our engineers. A number of them attended courses in March, designed specifically for the Fluid Power industry by The British Fluid Power Association (BFPA):
The engineers have now been supplied with the certification and updated engineer passport cards.
TRAINING PASSPORT SCHEME FROM THE BFPA
"This new initiative developed by the BFPA aims to help you keep an easily accessible record of the BFPA training you have achieved. You will be able to show these training passport cards to employers and customers to confirm qualifications and they will act as a reminder for when individual training courses need to be renewed."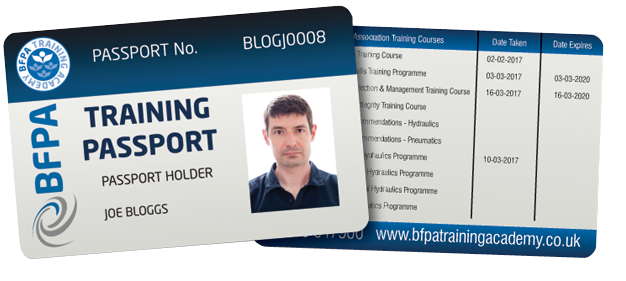 You can read more about Engineer Passports on the BFPA website.
Date: 15/04/2019
Author: Sarka Humpolcova