Rotec was excited to be part of this year's marine exhibition in Southampton, an event we have been returning to for over 10 years.

We shared our stand with our sister company – Ram Reman, the specialist in hydraulic cylinders who compliments Rotec's core capabilities in the design, build, installation and maintenance of hydraulic, pneumatic and electronic systems.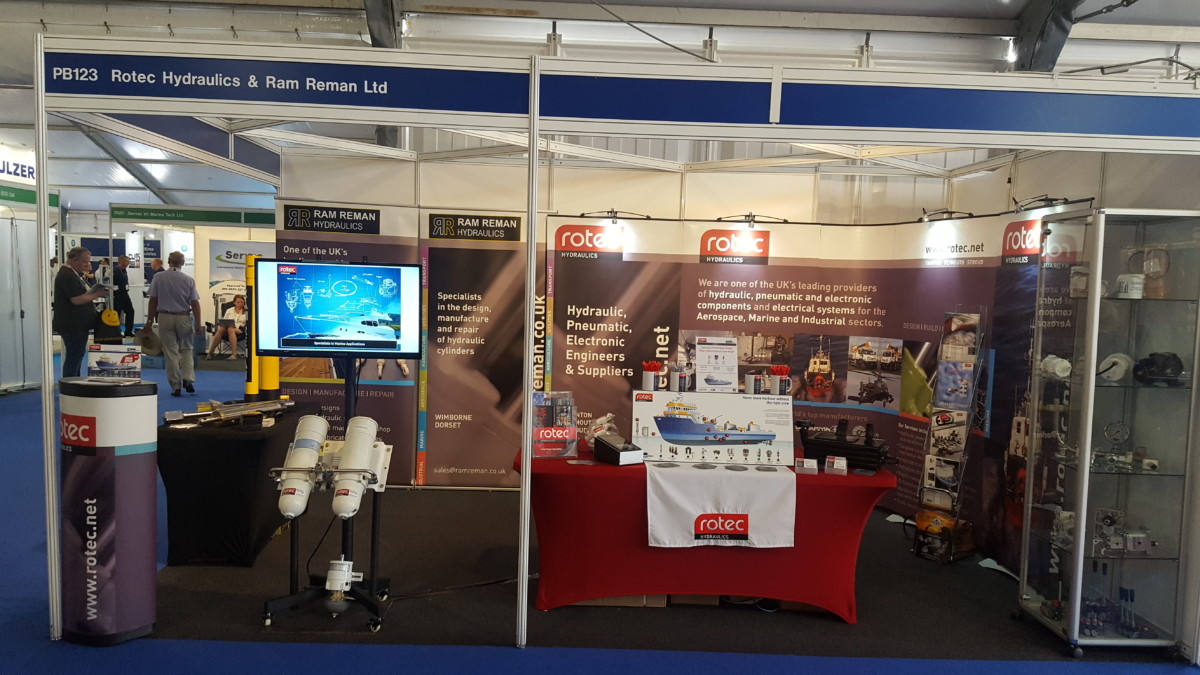 This year Rotec decided to champion Parker Racor filtration products, offering 30% discount in honour of the event. Rotec and Parker have a long history of close partnership, with Rotec recently becoming the only Parker HTC (Hydraulic Technical Centre) in the South of UK. Stand Visitors could look forward to a game of 'Can you guess where these Racor filtration elements are on our ship?' with the chance to win small prizes, using a Parker IQAN unit incorporated into a lit up boat unit.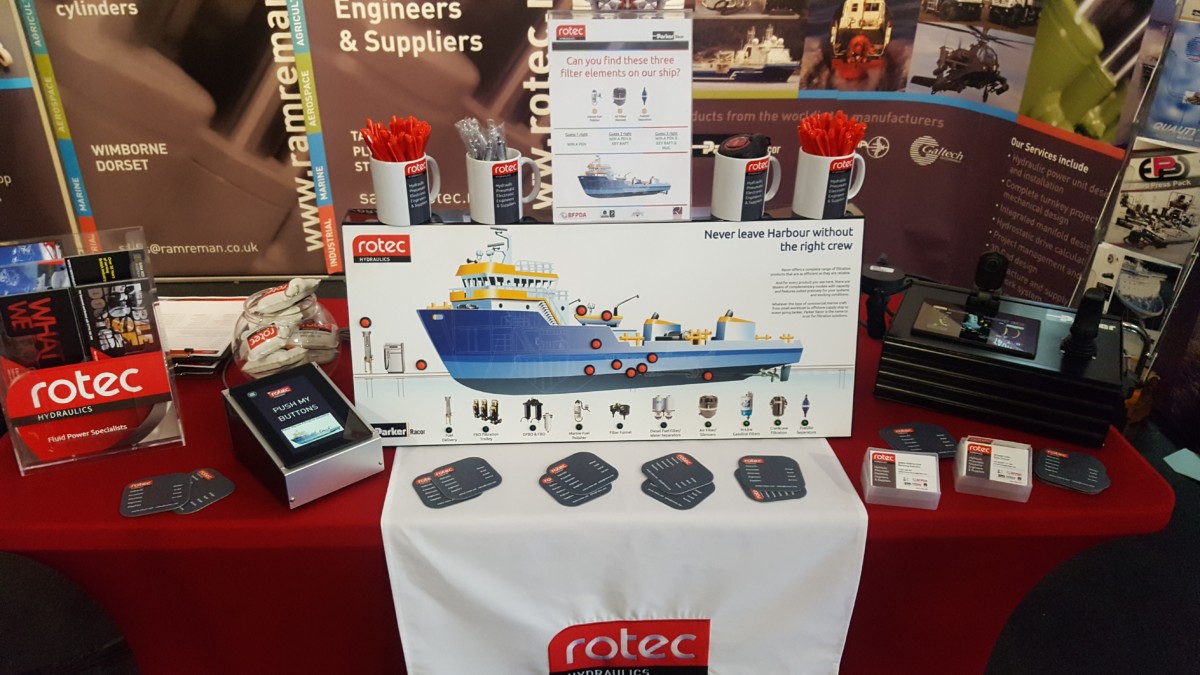 As always, we had a great time and we look forward to the next year!
Author: Sarka Humpolcova
Date: 15/07/2018