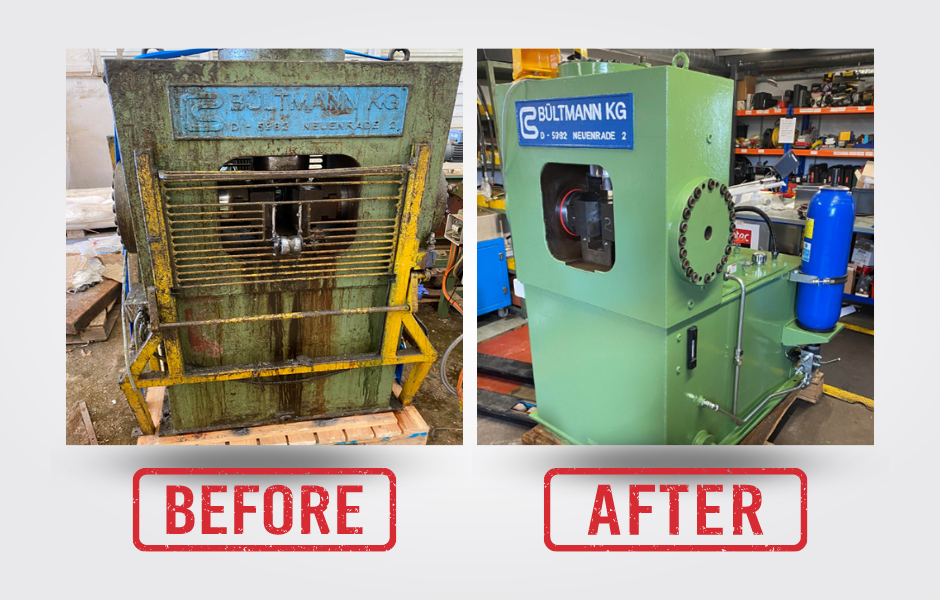 Rotec Hydraulics Ltd have delivered a machine refurbishment project with the 'wow' factor.
A leading manufacturer of high quality, precision tubes asked the Rotec team to assess and quote for the refurbishment of an old tube manipulation machine. The unit which had been in situ for many years, required a complete overhaul to improve efficiency and to provide quality and robust workmanship, due to regularly working with the toughest specifications in high performance alloys (including stainless steel, titanium and nickel alloys).
After removing the unit and transporting it to Rotec's Plymouth service centre in Devon, the tube manipulation machine was stripped and inspected. Following the quoting process and being awarded the contract to proceed, Rotec's skilled engineers carried out a thorough overhaul of the hydraulics, mechanical and electrical control system.
On completion, Rotec engineers attended the client's site and re-commissioned the unit. All of the works carried out by Rotec were project managed by an assigned manager, as with all our projects. This allows for quality client-supplier relationships and improves communications.
Following the re-commissioning, the customer stated that they are very happy with the unit and they are impressed with the workmanship and quality of the overhaul.
Established in 1979, Rotec Hydraulics is a leading fluid power expert; providing quality design, build, installation and maintenance of hydraulic, pneumatic, electrical mechanical and electronic components and solutions to the Aerospace, Agriculture, Defence, Industrial, Marine, Transport and Utilities sectors throughout the UK and internationally. ISO 9001 and ISO 14001 certified, Rotec Hydraulics prides themselves on high operational standards.
For more information, visit www.rotec.net.