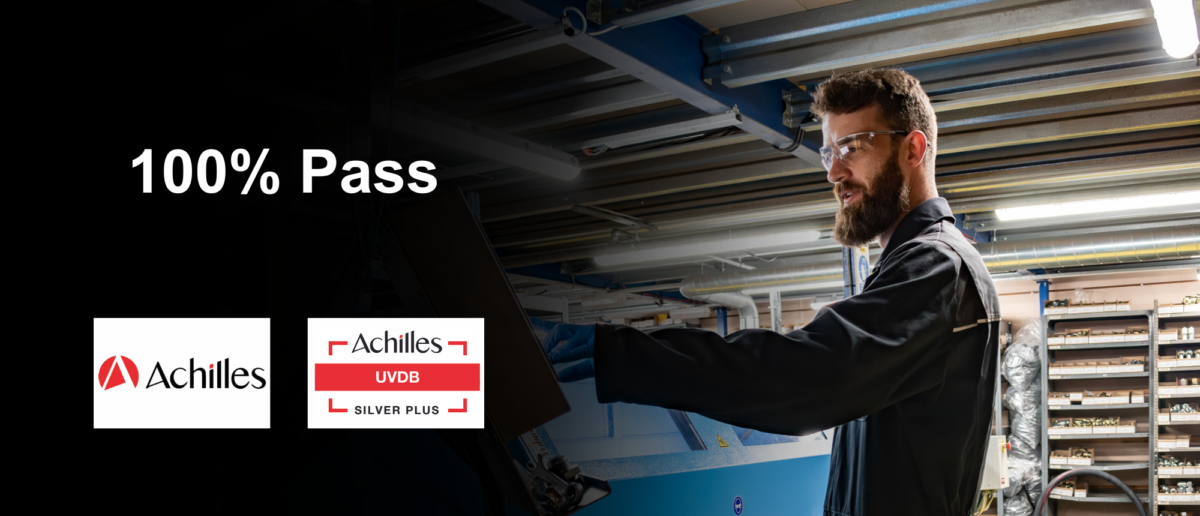 Following an in-person audit from Achilles last month, Rotec are delighted to announce they have achieved a perfect 100% score for the third consecutive year.
A rigorous audit involving the scrutiny of both Management Systems and Site Operations, the result demonstrates Rotec's continuous dedication
to excellence across all areas.
Achilles assesses the company's score in key aspects, such as Health & Safety, Environmental, Quality and Corporate & Social Responsibility. By scoring a
perfect 100% across all service centres, the accreditation reassures clients that Rotec are committed to the very highest of standards, as independently verified by Achilles.
Managing Director of Rotec , Paul Prouse said,
"Scoring a perfect 100% in all areas, across all sites, yet again is a real testament to the importance we place on consistently high standards across the business in both our management and site operational functions."
Rotec's Quality Systems Manager, Josie Chamberlain comments,
"Achilles is a reputable, rigorous and independent audit which has confirmed we have robust processes and procedures in place and our exceptional score is a great reflection of the business and the team behind it."
 Rotec Hydraulics Ltd specialises in hydraulics, pneumatics and electrical mechanical engineering services and components. To find out more, click here.