Last year Rotec were approached by the Bristol Aero Collection Trust, the registered charity behind Aerospace Bristol – a new £19m museum on the historic Filton airfield. The museum tells the story of more than a century of aviation history, from the Boxkite to the modern day, with the last Concorde ever to fly as Aerospace Bristol's stunning centrepiece. The restoration work at the museum has been undertaken almost entirely by volunteers with technical expertise.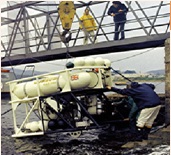 Rotec were contracted to help restore the CONSUB back to life after almost 60 years since it first hit water. The Continental Shelf Submersible or CONSUB is an unmanned submersible developed in the 1970 by BAC Electronic Systems Group at Filton. The remotely controlled seabed exploration vehicle was designed to operate to a depth of 2000ft., at an underwater speed of 2 1/3 knots, controlled with 1km of umbilical cable.
Harry Crick, one of the BACT volunteers explains:
"Tests were carried out in tracking underwater telephone cables and inspection of seabed features. In 1977, Consub 2 (built by British Aerospace and operated by SubSea Surveys) went into operation in the North Sea working on pipeline inspection and seabed survey. Day rates were half those of the manned submersible spread and eventually, 24h operations were achieved. This resulted in the large ROV becoming the accepted method for pipeline inspection."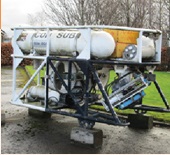 However the last surviving specimen, the CONSUB 1, was not in a working condition. It was donated by the British Geological Survey who previously used it as a display in their car park in Edinburgh.
The renovation and overhaul of Consub was carried out by Bristol volunteers at the museum.
Rotec was tasked with the design, build and supply a hydraulic power unit & electrical control system, that could be used to control the original thrusters and drill head, allowing the museum staff to demonstrate the system functionality. In order to preserve the original condition and appearance of the submersible, the original power unit was left fitted (even though it is not functional) and some of the original solid pipework routes were replicated and utilised using new tube and fittings.
Rotec built a brand hydraulic power unit which is concealed with in the exhibits structure, which will allow the CONSUB to be controlled through a control panel designed and build by Rotec, instead of through the original umbilical cords.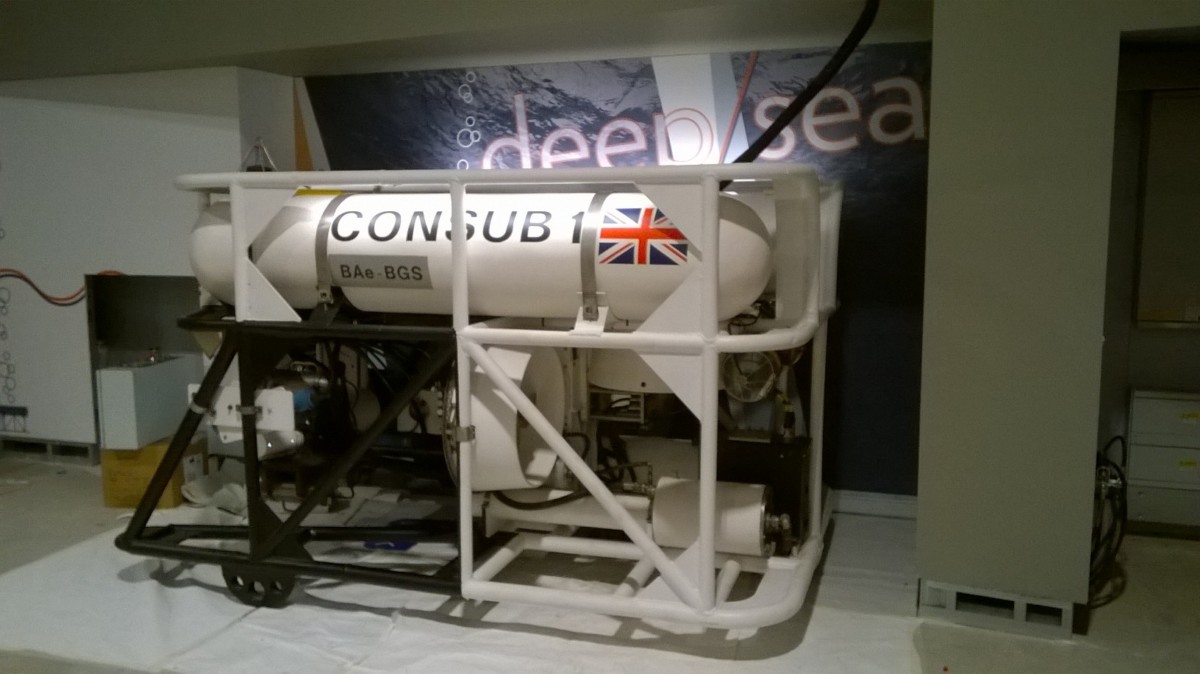 Visit Aerospace Bristol for more information, to help raise funds, book a meeting or a conference 'Under the wings of Concorde' or to volunteer at this exceptional new venue.
Date: 21/09/2017
Author: Sarka Humpolcova