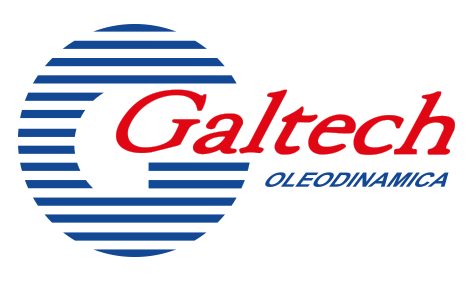 Galtech Pumps and Valves
We offer the range of Galtech alloy gear pumps which are available in 34 displacements, divided into 4 groups. All units are suitable for build into multiple pumps. Customers are advised to use mineral hydraulic oils with antifoaming, antioxidant, corrosion-proof characteristics, and with high viscosity rate. Pump assembling and engagement must avoid axial and radial loads on the shaft. The coupling used for engagement has to compensate assembling misalignment mistakes. Significant inventory is held of all configurations. Please see our Galtech Products page.
Galtech monoblock, sectional and auxiliary valves are available from stock. Monoblock 3/8 & 1/2 valves up to six stations, with a variety of controls and actions. 3/4 valves are stocked up to three stations. The same configurations are available in sectional valves. Please see our Galtech Products page.
Galtech recently introduced a 1/4 BSP ported monoblock directional valve – maximum flow 25 ltrs/min rated at 280 bar – further details on the Galtech Products page.
Rotec offer quality design, build, installation and maintenance of hydraulic, pneumatic and electronic components and systems in the aerospace, agriculture, industrial, marine, transport and utilities sectors throughout the UK and internationally.Head office: +44 (0)1823 348900