IQAN-LC5-X05 Large joystick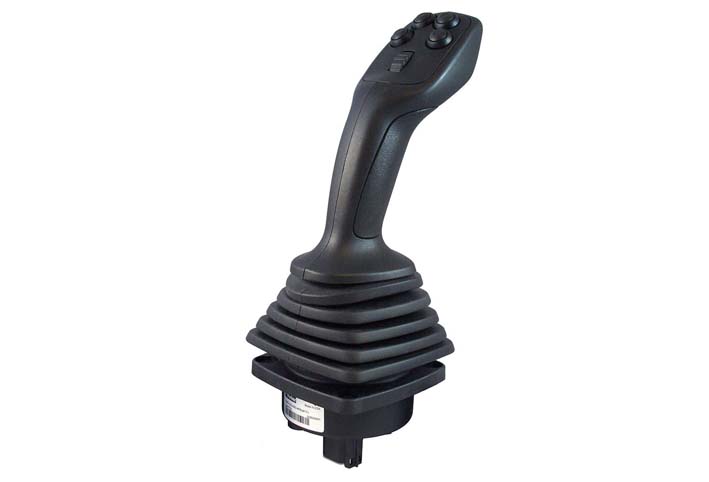 Application
The IQAN-LC5-X05 is a large, coordinate joystick that incorporates ruggedness, functionality, light weight with high flexibility for mobile market applications. The unit is extremely robust, able to withstand aggressive conditions during outdoor use and in outdoor installations, including EMI, vibrations and a wide temperature range. The IQAN-LC5-X05 features a compact ergonomic design making it ideal for armrest and panel installations in mobile equipment. Fourth generation ICL4 type joysticks with N or G handles are easily replaced with the IQAN-LC5-X05.
The joystick base has an integrated Deutsch transportation connector. The handle cable may be routed completely through the non-corrosive housing. This makes field mounting of new handles, or replacing a bellow, very easy to accomplish.
All proportional output signals are of contactless Hall effect type with dual sensors to provide redundancy for high safety and reliability. The primary signal for each axis is 10%-90% of supply voltage. The corresponding secondary signal is 90%-10% of supply voltage.
For more information please view: