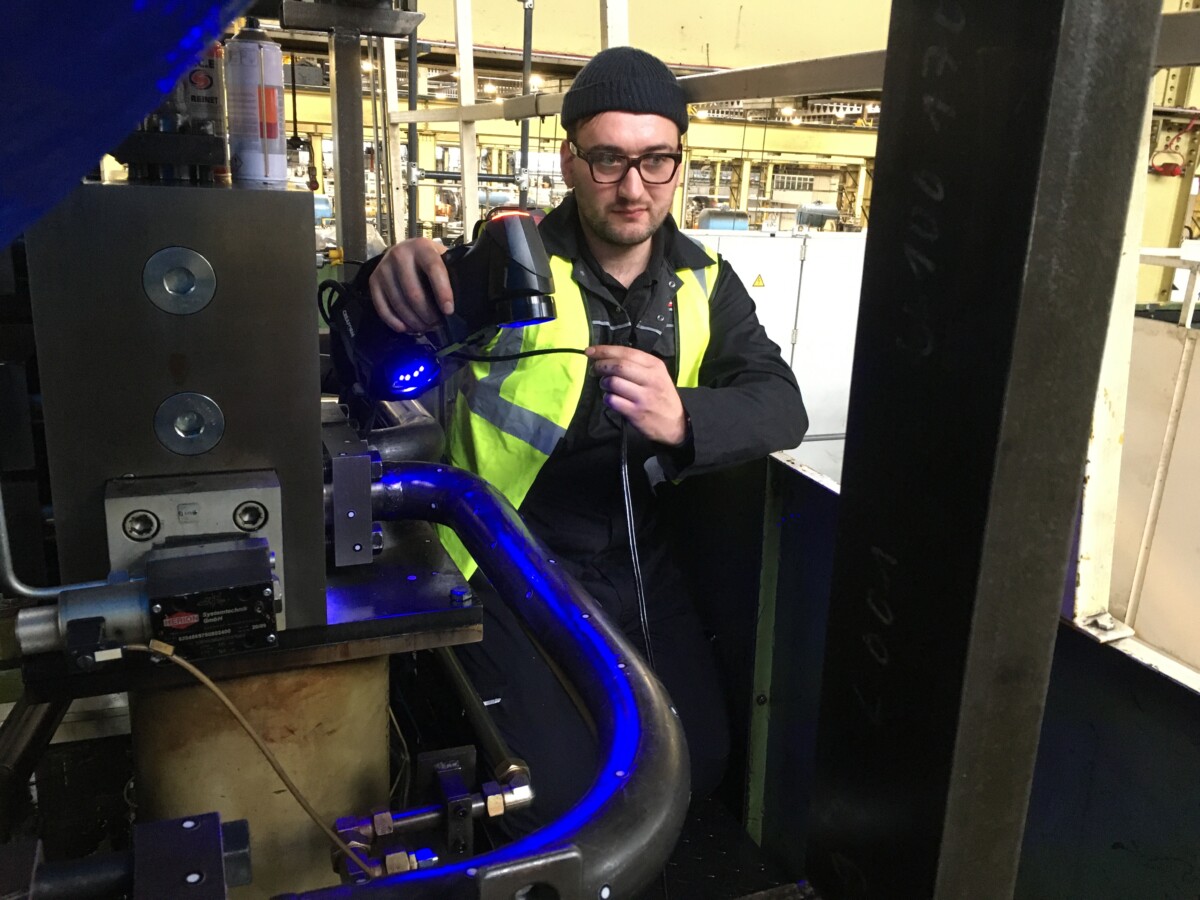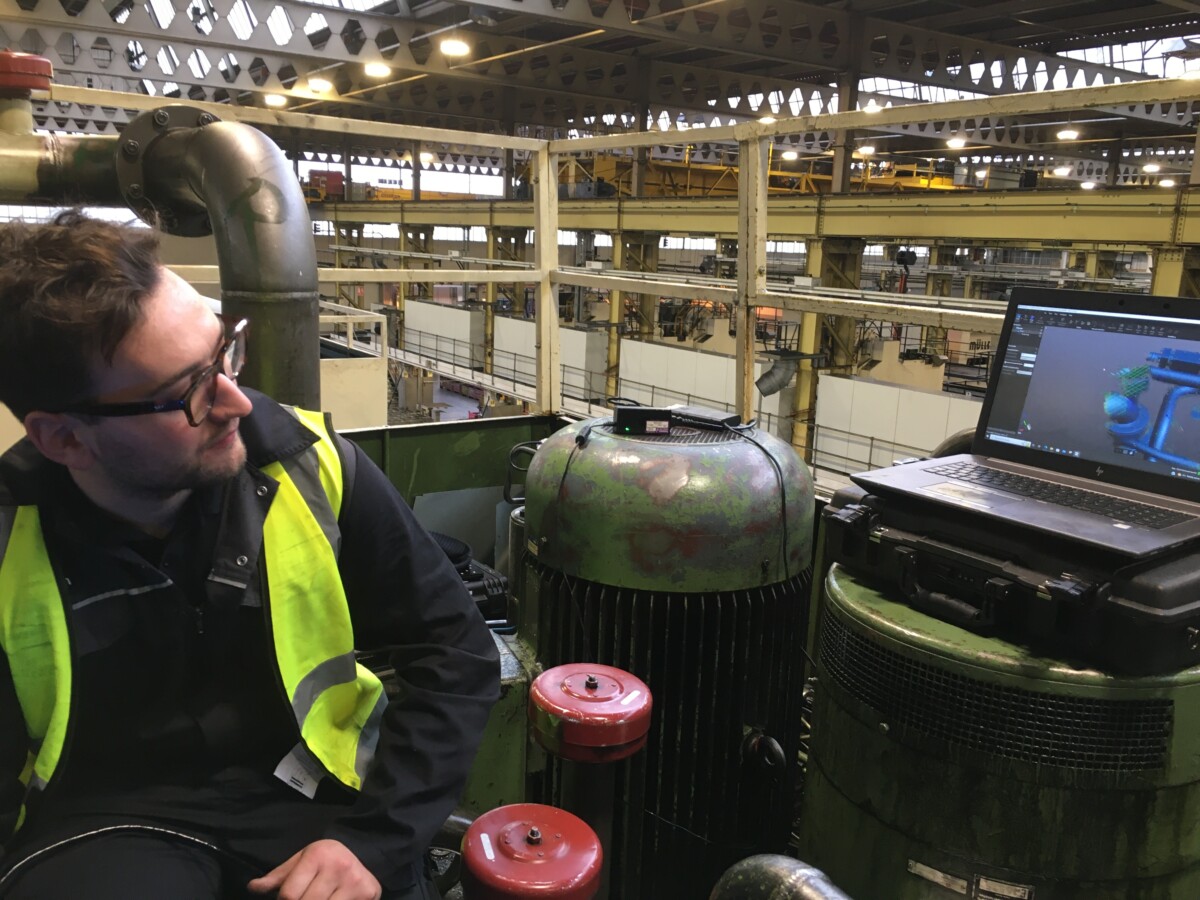 Rotec's technical team researched and implemented an innovative method to complete replacement tube pipework whilst keeping downtime to a minimum at a large car manufacturing plant in Gloucestershire.
The manufacturer required replacement Ø75×12.5 carbon steel tubes following damage occurance on one of their press lines.
Traditionally, engineers would be required to remove the damaged tube in order to gather accuarate measurements before being able to provide and fit replacements. The removal and installation processes would require manuafcturer to shut down the machine during these times. However, Rotec's design engineers suggested using a 3D laser scanner in order to measure the pipework. The 3D laser scanner not only meant that the machine no longer had to be truned off, but the measurements collected were incredibly accurate and minimised the influence of human error.
The tube ends were formed using the Parker HPF system, which eliminates the need for welding of the tube and bespoke flanges were machined to suit the formed profile of the Ø75mm tube and accommodate the bolt pattern of the existing connections.
 For more information visit www.rotec.net.