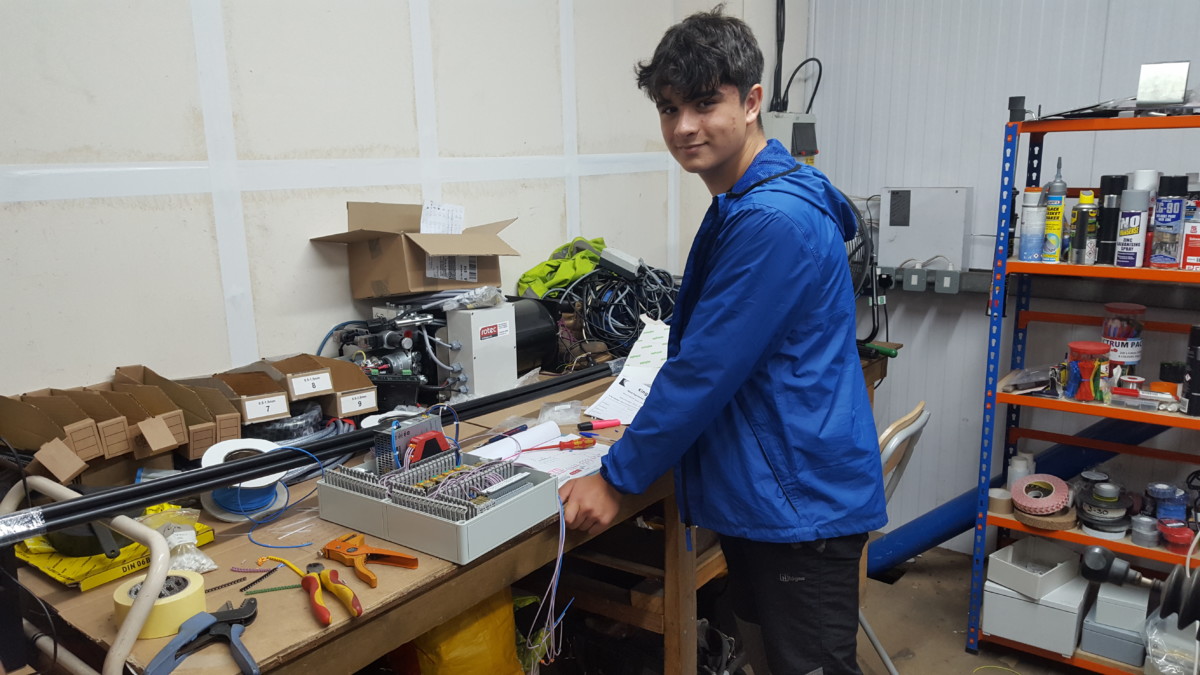 Luke Hamilton - Work Experience
Luke Hamilton of Kingsmead Secondary School joined us for a week of work experience on the 15th July.
Luke plays rugby for the North Petherton RC and hopes to take his tennis playing to a competitive level as well.
He spent a week at our Taunton Headquarters, working in a variety of different departments. This is what his schedule looked like:
Introductions and H&S including YP risk assessment. Basic overview of stores. Assisting in hydraulic hose manufacturing.
In depth process review of Stores. Luke was involved in booking in/out, Packing and Picking etc .
Hands on website building, following good marketing practices. (Focused on a topic of Luke's choice)
Shadowing electrical engineers in the electrical bay and performing a variety of tasks.
Working with the design team receiving a basic overview of design to conception on AutoCad/Solidworks.
Overview of design to conception. Basic engineering tasks within the workshop – use of hand tools etc. Visiting a customer and helping spec up a project.
Luke says:

"I enjoyed my time here. It helped me realise how many different opportunities there were for engineers. The variety surprised me. It made me realise I definitely want to get into engineering, even if I am not sure which specialisation to focus on."
It was a pleasure to host this talented young man and we wish him all the best in his future endeavours.