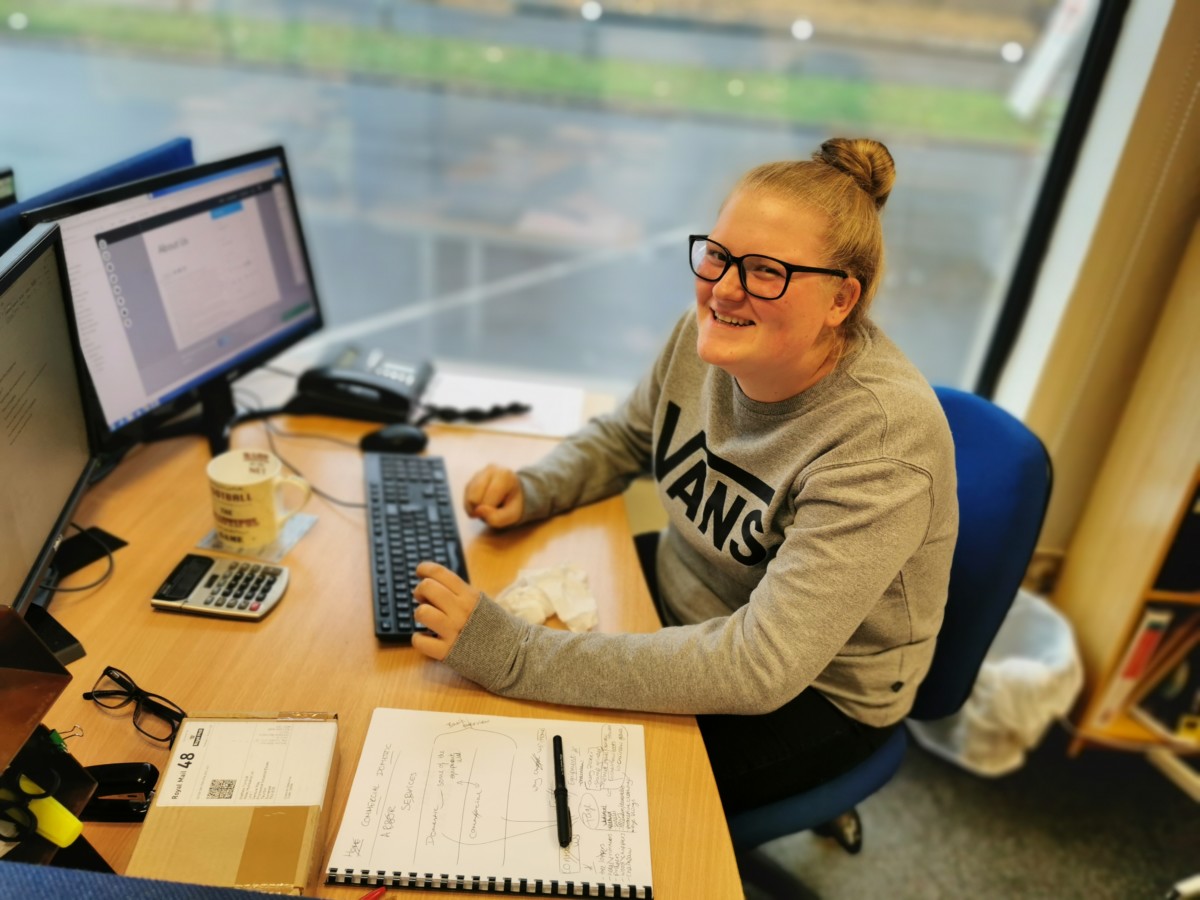 Katie Trevarthen-Land: Work Experience
Katie, who studies Level 3 Engineering at Bridgwater & Taunton college joined us for a week of work experience on the 28th October. We asked Katie's a few questions…
What attracted you to Rotec for work experience? I live quite close to Rotec and I have heard that it is a really good company so I tried my best to get a place.
Do you have a specific engineering job in mind for when you finish college?  Unfortunately I don't have a clear idea of what I would like to do specifically, all I know is that I would like to become an engineer and I don't think I would want to go into an electrical field.
What do you like to do in you free time? In my free time I read a lot of fiction, as well as watch crime shows on tv, I also enjoy learning new things about the shows I watch, so about crime and the police and the military, these sorts of things.
How are you finding the experience so far? I am really enjoying it, I am learning an abundance of new things and it is amazing to experience the work place of the type of job I would like to do that I would like to go into. All the people I have met have been very welcoming and kind and overall my impression is that this is a lovely place to work.
Katie is going to spend a week at our Taunton Headquarters, working in a variety of different departments. 
Introductions and H&S including YP risk assessment, then joining the warehouse team for a basic overview of stores.
With the Warehouse & Stores team, introducesinto more in depth process review. Katie will be involved in booking in/out, Packing and Picking.
Basic website design principles, structured around a subject of Katie's choice. Introduction to Profile writing and Customer Feedback Surveys using SurveyMonkey.
Shadowing electrical engineers in the electrical bay and performing a variety of tasks.
Overview of design to conception. Basic engineering tasks within the workshop – use of hand tools etc.