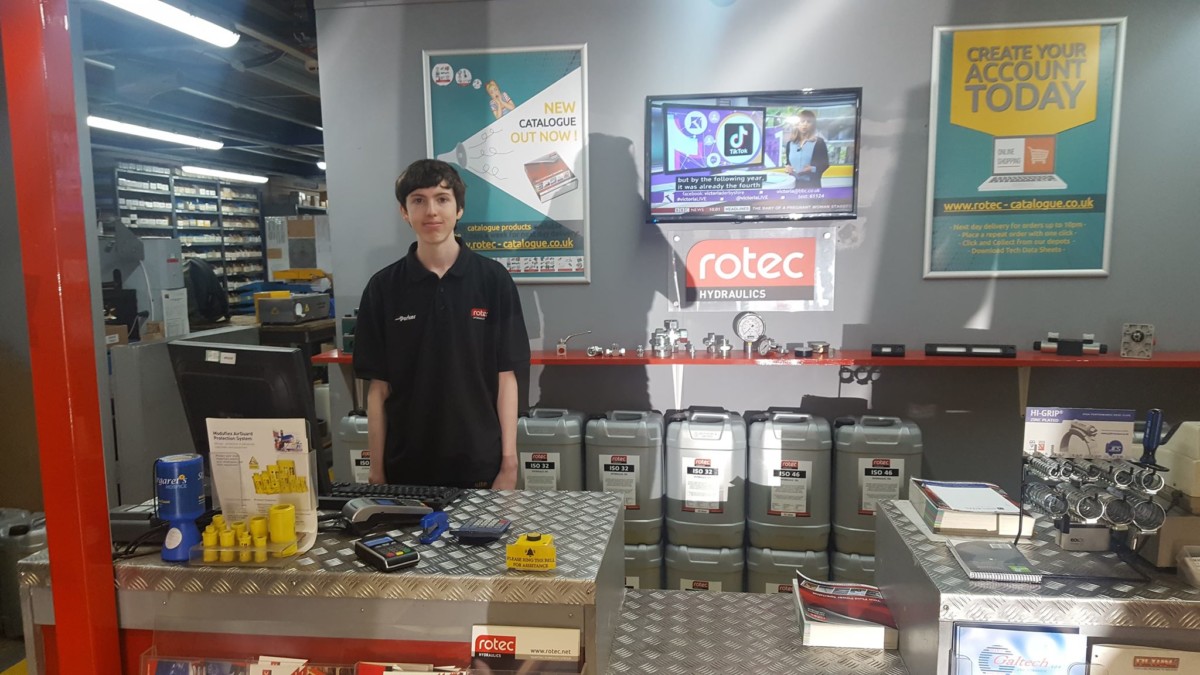 Joe Lang - summer work experience
When: 24th June – end of summer
The 16 year old Joe joined Rotec for the summer holidays to help us with continuous stock taking and assist Goods In/Out with packaging components and products, ready for transport.
Joe is starting his Digital Media Studies at Bridgwater College once the summer is out, which he eventually hopes to merge with his other interests in art and cars. Joe enjoys visiting car shows and car meets, and taking photographs. He was recently selected for a project with Studio Digital in Watchet, where he already spent some time developing his arts skills, to take part in a project in partnership with Somerset Waste. Joe is also a big fan of Manchester United.
Joe has already proven himself to be a diligent and steadfast worker and we hope to welcome him back in the future, when he is on a break from college.
Welcome to the team Joe!
Team Rotec