At the beginning of 2016, we started to work with National Grid, contracted to support the company's hydraulic, pneumatic and electronic needs alongside the primary project (bespoke winching systems for their fleet of vehicles), and we didn't have to wait long for a challenging project to come through.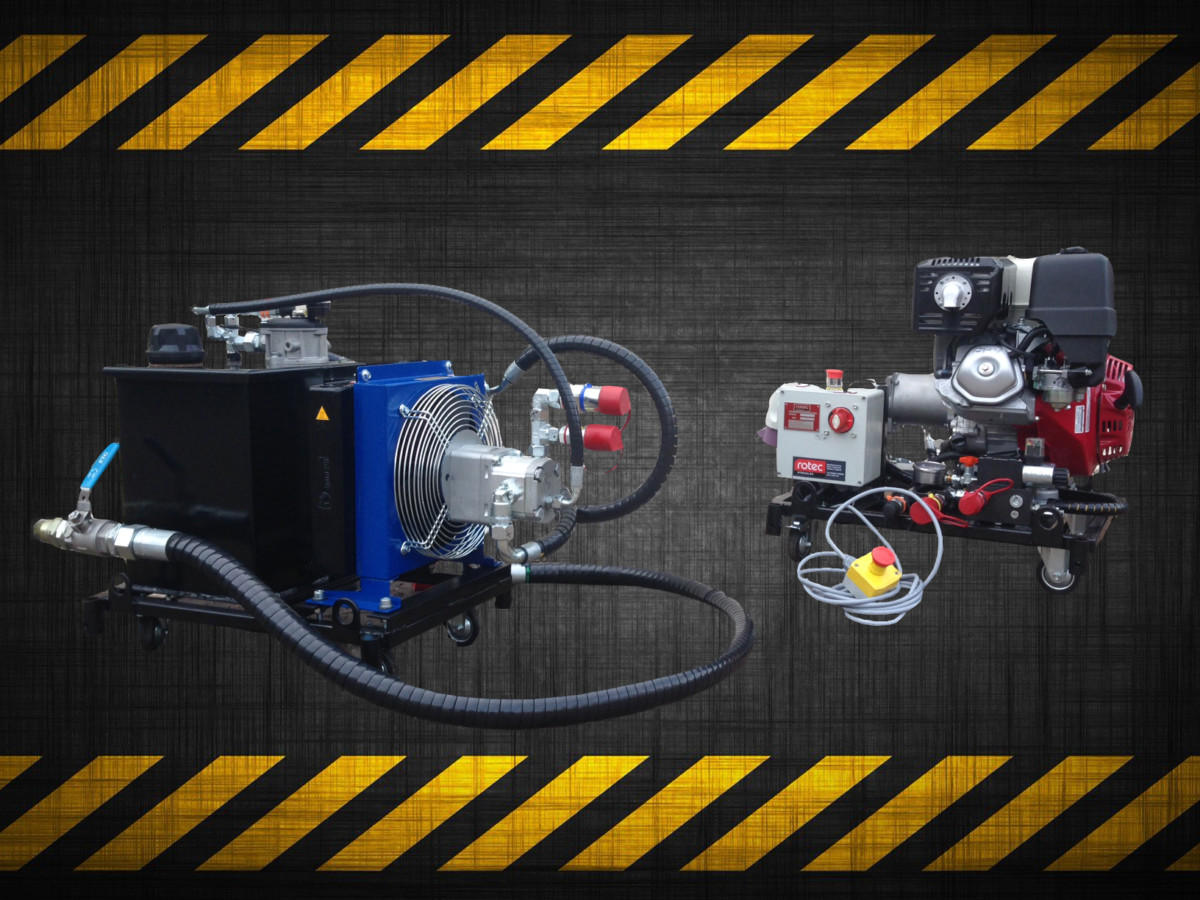 The company was planning a maintenance project in and around of Chepstow, involving the lowering and raising of insulators on the two 500ft high river crossing towers spanning the river Severn, which form part of the national grid and the 21,000 towers owned by the company in the UK.
Chris Land, National Grid's Equipment and Live Working Overhead Line Engineer supervising the project relates:
"This project has been challenging from the start, not only because of the height of the towers but also because the tower loadings and fittings on these towers are totally unique compared to the rest of the towers on the transmission network. The insulators were last changed in 1969 and we have very limited experience of working on these towers, we have been working from 50 year old drawings and information to develop the procedures necessary to carry out the replacement of the insulators. The primary focus has been to maintain a safe working environment for the linesman carrying out the work to enable the work to be delivered safely and within the timescales. The work was delivered well within the allotted timescales with zero incidents"
Preparations for this project have taken over 6 months, with 6 weeks given to the crew to complete the work on the two 500 ft high towers. Rotec was asked to design and build a bespoke Tower Leg Capstan Winch Assembly for the project, capable of lowering and raising the heavy insulators on a system of ropes.
The assembly consists of three main components: capstan winch, engine drive unit and a reservoir unit. Adrian Derbidge, Rotec's engineer assigned to the project says "This is a powerful unit, with a safe working limit of up to 1 ton on a dynamic line pull". Adrian has seen the project through from the start, starting with the design and build, all the way to the site visits, maintaining his presence in case of any adjustments being necessary. He says the challenges in this project were in keeping the units as light as possible and compact, while retaining their ability to tackle heavy loads.
Click below to watch the National Grid engineers work at dizzying heights as shown on the news:
NationalGrid_BBC1West_28.03.2017_22.39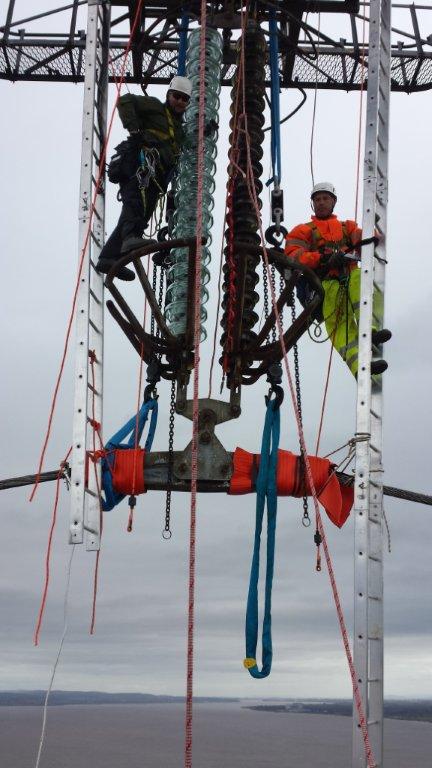 Date: 27/04/2017
Author: Sarka Humpolcova