Are you currently considering your options following A-Levels? You might find this article helpful: University Degree vs Apprenticeships: Pros & Cons
Name: Zac Huckle
Job Title: Engineering Apprentice
What does your typical day look like?
I help out around the workshop, working on hose connections, or try to come up with improvements whether that be the way the shop looks or regarding our internal processes. If there is a call out I join one of the engineers and go out to help on the job.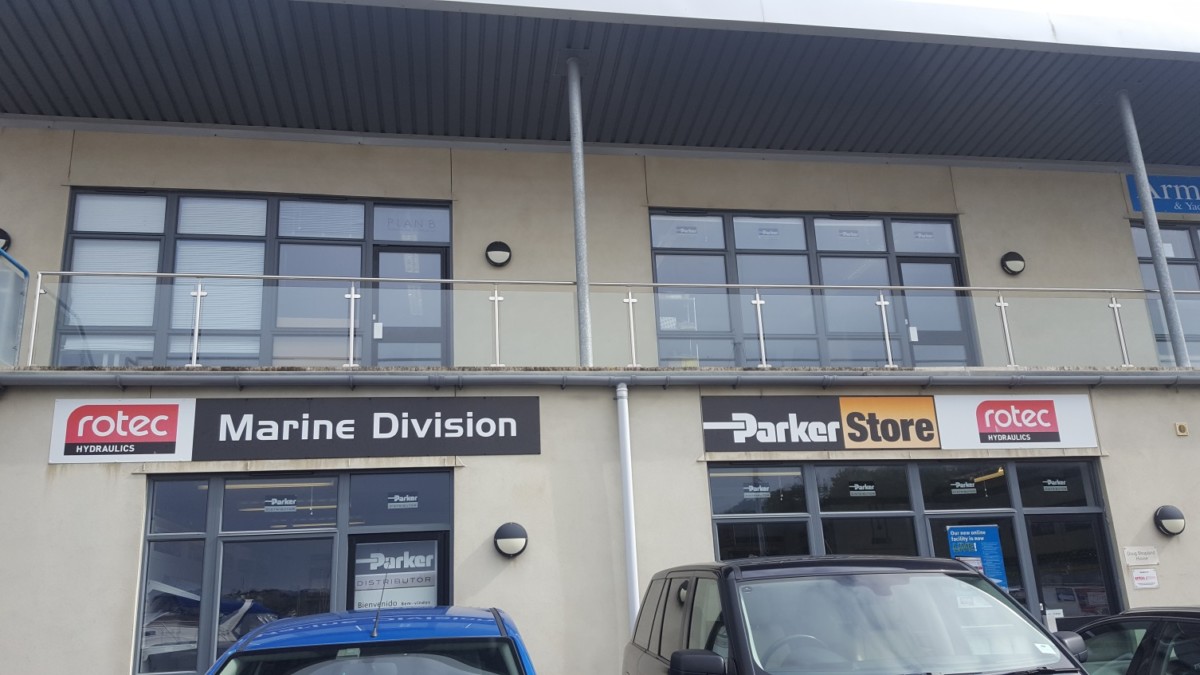 Speaking with Dave Nance, Rotec Plymouth Depot Manager
I heard there is a bit of a story behind employing our new apprentice Zac?
Yeah, Zac has been with us for about 6 months before he became our apprentice. He first joined us as a warehouse assistant, after a bit of an uphill battle (laughing). He send his CV in and at first I didn't think his skill set was exactly what we were looking for so I didn't pursue it any further. However he just turned up at the store one day, and I was really busy, but we had a quick chat and I was intrigued and invited him for an interview. Long story short, we gave him a job! He was great, right from the start he showed great attitude and initiative. He had no trouble following the tasks laid out for him, always going above and beyond of what was required. He has brought a number of improvements to our processes, organising the store and coming up with fresh ideas. We had an apprentice at the time, but it didn't go very well and when the position opened up Zac offered to step in, becoming an engineering apprentice. Zac is 20, which unfortunately means the apprenticeship cost is a bit higher than usual (The National Apprenticeship Service only contributes 50% as opposed to 100%  t the cost of the course for 19-24 year olds), but because Zac has proven himself on the shop floor and out on site already, it was a no brainer. Carl (Rotec warehouse manager) is not very happy however, because he is losing a good pair of hands now Zac is being sent out on jobs more and more often.
Speaking to Zac:
What did you do before you joined Rotec?
I actually lived in Canada for almost 7 years before moving to the UK and joining Rotec. I completed my higher education there, after which I became a mechanic. I grew up around heavy machinery, with my dad working in the plant and tool hire industry. I learned how to drive diggers, dump truck and other heavy machinery and wanted to become a truck driver for as long as I can remember, but as I got older I started leaning more towards becoming a mechanic instead. I like working with my hands and love all things mechanical so it was an easy choice!
What made you take up engineering then?
Initially it was simply the closest thing to my mechanical background. When I moved to the UK I found out that my Canadian drivers licence couldn't be transferred, stopping me from working as a mechanic as a driver's licence is required because of the insurance cover. So I started looking at what I could do and I came across Rotec, luckily, as I really like working here! There's a lot of variety.
Why were you interested in becoming an apprentice?
I feel I was given a chance, that perhaps the company has taken a bit of a gamble on me and I feel that studying and bettering myself will allow me to bring more value to the business in the long term and give back to the company, if you know what I mean?
This week was your first day at college, and I understand you were put through some vocational tests and received the highest scores all the way across the board (10! Congratulations btw!). What were the tests focused on?
I was asked to do a variety of tasks based around metal work.
We are looking forward to following Zac's journey and future successes. He is currently based in our depot in Plymouth (lucky man, you can judge for yourself).
Author: Sarka Humpolcova
Date: 07/10/2016