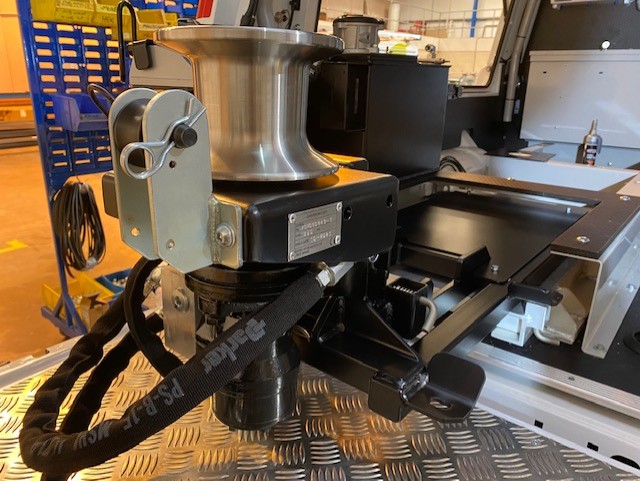 Rotec Hydraulics Ltd has recently completed works on a custom made hydraulic winch system for the utilities market.
Fitted to a fleet of National Grid vehicles, these bespoke winches have been designed, built, installed and tested by our in-house team of engineers and include a hydraulic system, electronic control system and mechanical components.
The Capstan winch is specifically designed for fast line speeds and has a 350Kg working load limit with a remote electrical foot pedal operation
Safety features include an integral fail safe static brake and integral dynamic braking.
The Capstan winch drum is made of stainless steel and the winch is deployed on a sliding system to allow the operator to move it from stored position to operational position easily.
National Grid is one of the world's largest publicly listed utilities focused on transmission and distribution of electricity and gas. They play a vital role in connecting millions of people to the energy they use safely, reliably and efficiently. Rotec has worked with National Grid for several years and are proud of the strong, effective relationship they share.
At Rotec the team work on many different projects.  Much of the work undertaken requires the integration of knowledge and skills from across the Rotec team, to deliver all of the elements that make up a client brief. For more information on the services we offer, please click here.