In August 2017, the head of Rotec's Plymouth Depot, Dave Nance, brought in an interesting enquiry from one of Rotec's existing customers – an engineering firm specialising in work in Aviation, Land, Marine and Defence sectors.
The firm required a bespoke containerised flushing rig system for marine application. All Design work for the Container, Hydraulic & Electrical was completed in-house by Rotec, followed by a build by a team of Rotec engineers, in-house electrical specialist and a number of subcontracted engineers to help with the workload. The whole team was headed by Andy Rimes and Richard Renfree.
The project took 3 months from start to completion.
Bespoke container:
6000mm long x 2500mm high x 2500mm wide
Tunnel design with double doors each end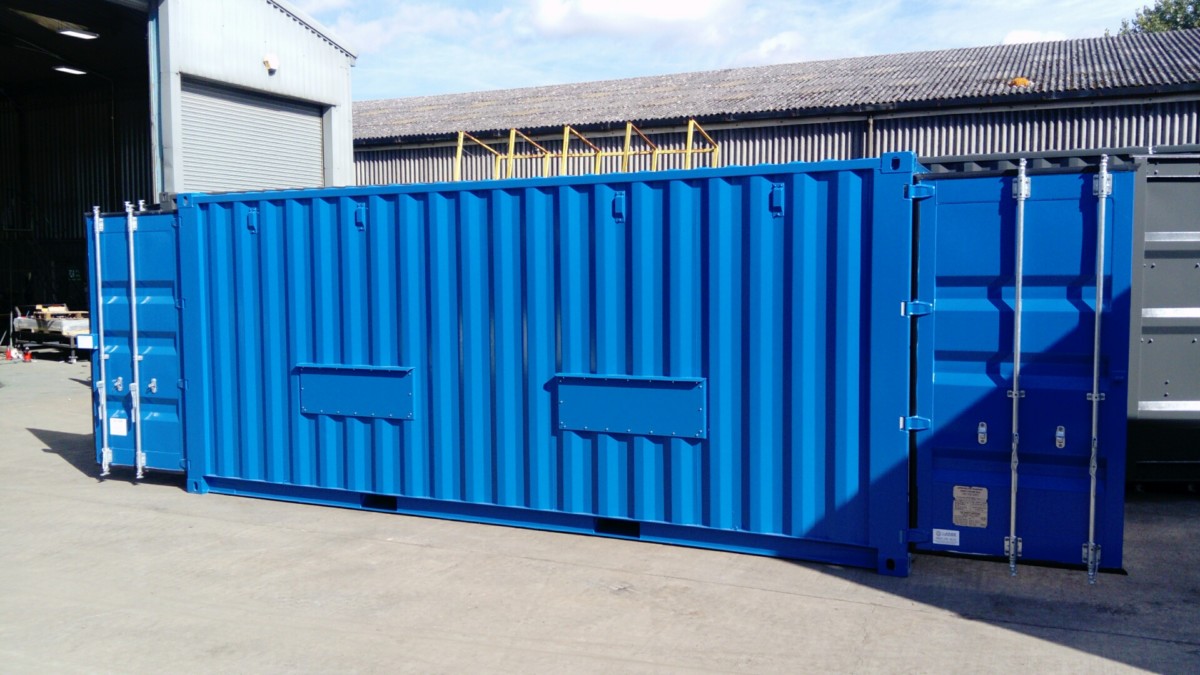 2x separate Power units installed inside the container:
Each Power unit generally based upon: 4 x 7.5 Kw Motor & Pump sets installed onto a 3000 Litre stainless steel reservoir
Each Motor & Pump set producing variable flow rates from 70 L/Minute up to 170 L/Min via Electronic Variable speed Motor invertor drive control
Each Motor & Pump set provides Bi-Directional flushing control via directional control valves
Each Motor & Pump set provides pressure and return line filtration – Filtration ranges from 2 to 10 microns (Depending on filter elements used)
Individual contamination monitoring for each circuit.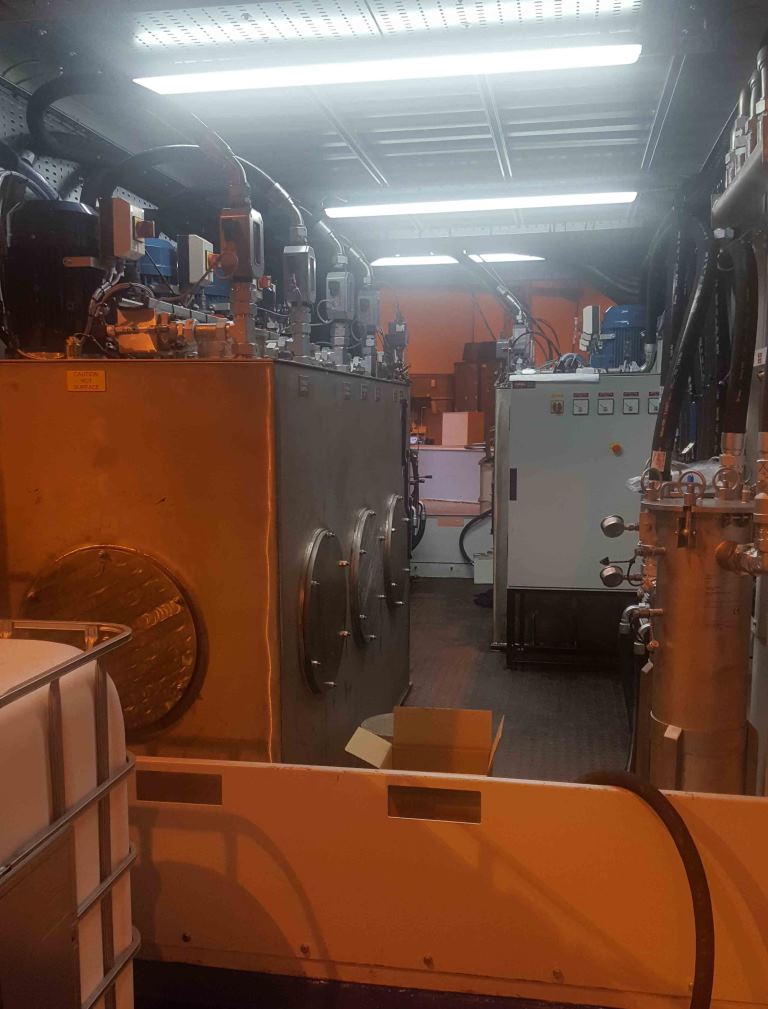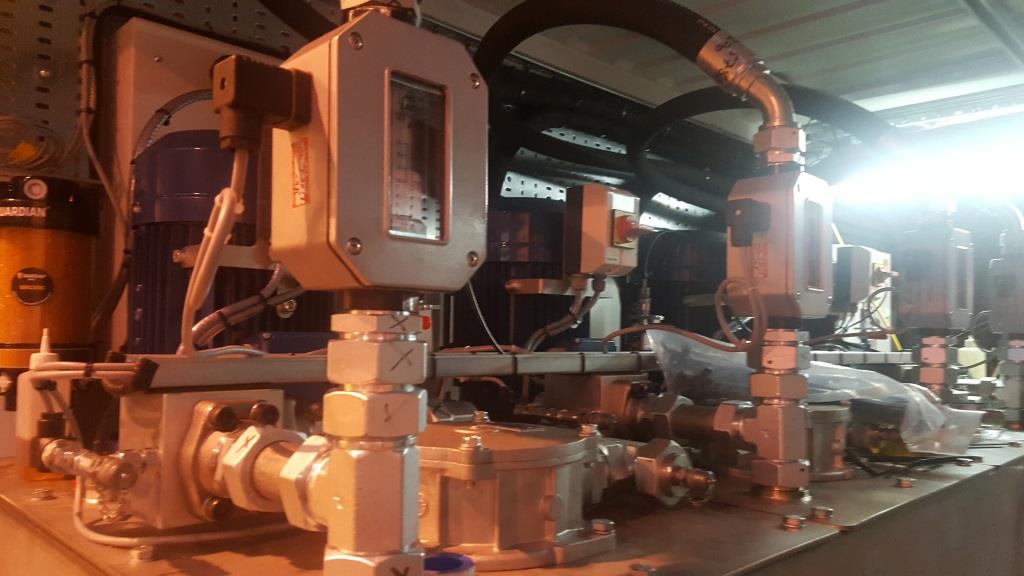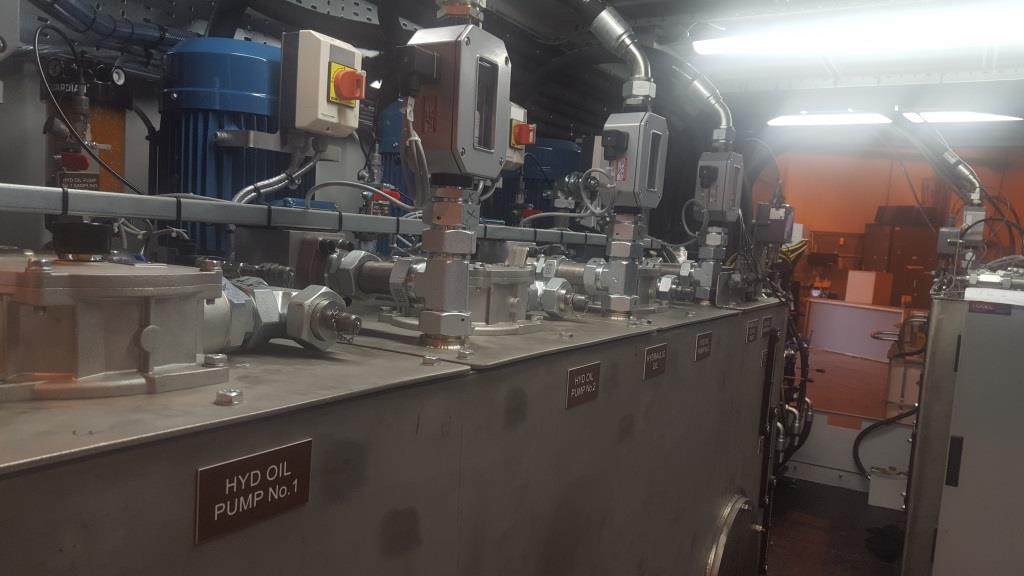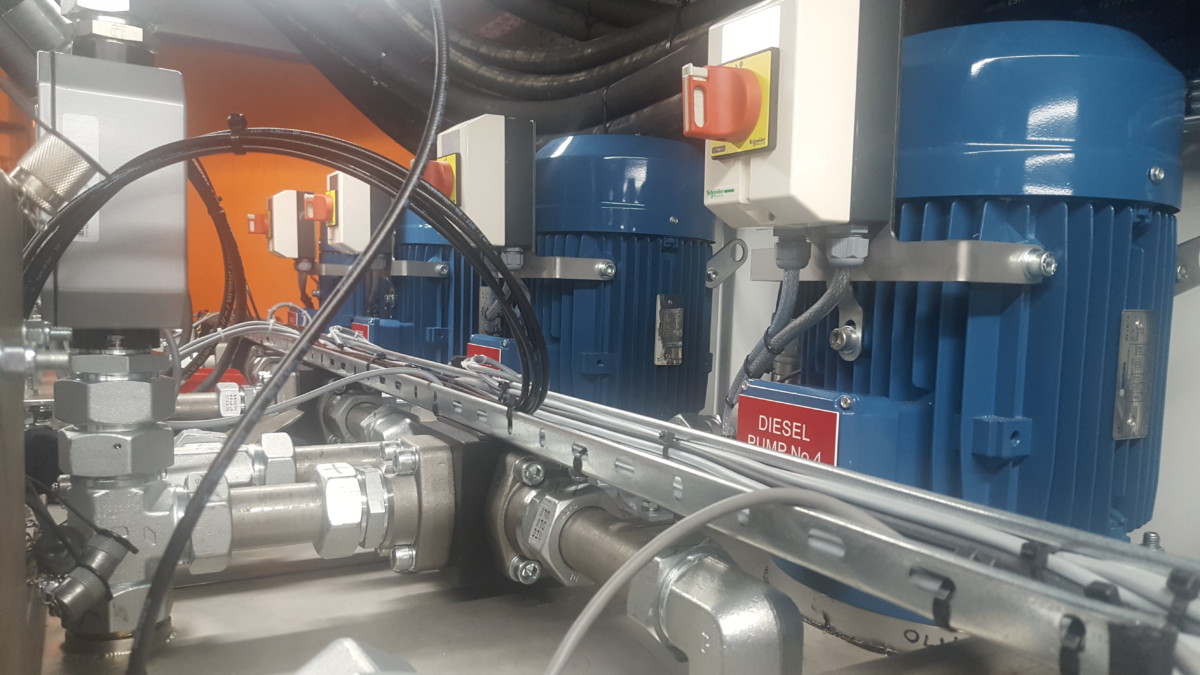 Custom made and designed electrical control operating system:
Driven via touch screen tablet control
Remote operating control also possible