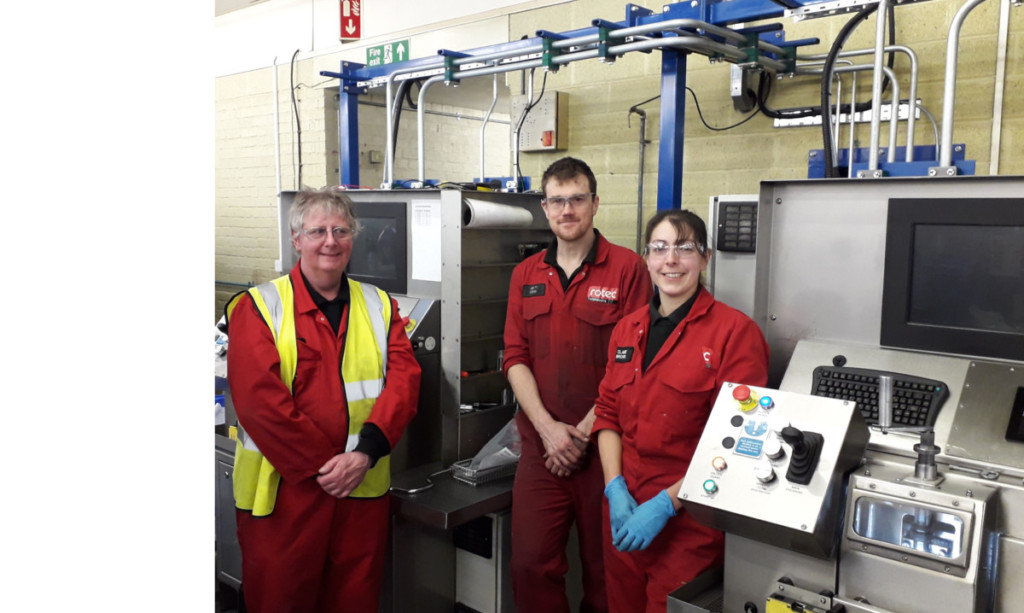 Rotec were contracted to upgrade a number of cartridge valve test rigs for a valve manufacturer.
The main drive behind the project was employee safety. The manufacturer provided the hydraulic and mechanical design on this occasion, tasking Rotec with the build and installation. This also included the incorporation of electrical software to make the rigs function.
Solid (no-joint) pipework, as can be seen in the photo, was specifically designed with operator safety in mind, replacing the potentially dangerous flexible hoses.
Rotec engineers recently successfully completed a 2nd rig installation, leaving 5 more rigs to go. Roger, Matt and Claire (pictured above) received high praise from the customer:
"Great job by your team last week to get the2nd rig installed, thank you. " From James
By Sarka Humpolcova
15/02/2019