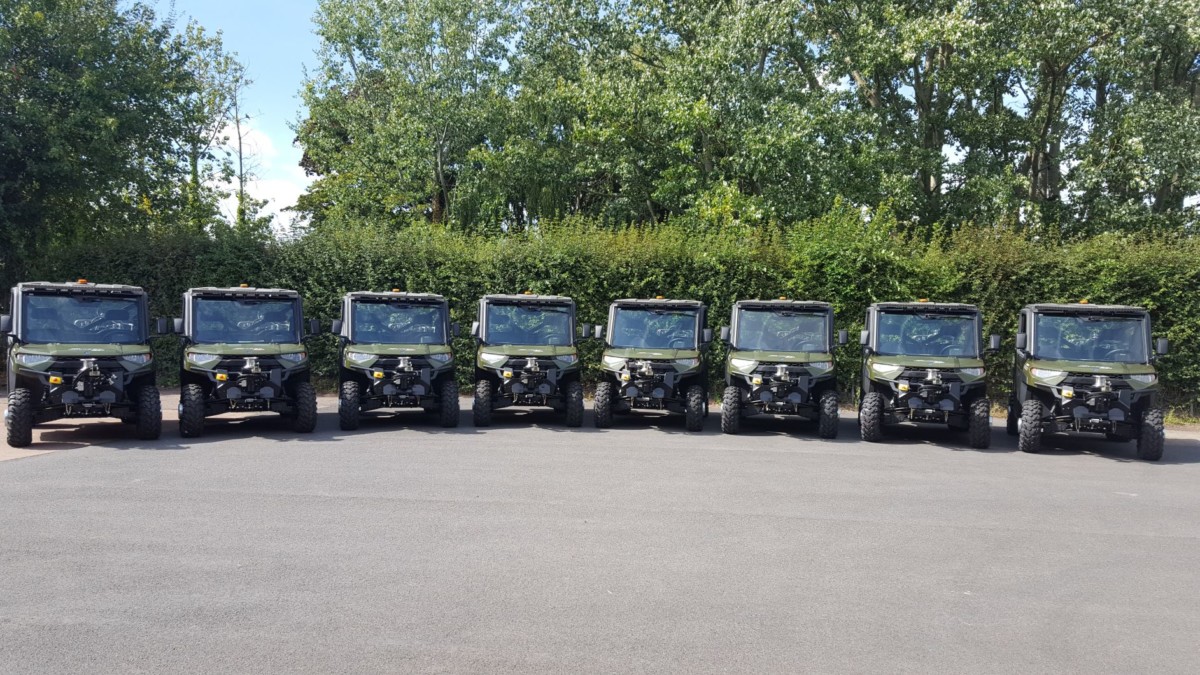 Rotec has been contracted to design, build and install a bespoke Capstan winching system for a fleet of all-terrain vehicles, Polaris 1000 HD Ranger, which are used for supporting over-head line operations.  
Their low ground compaction is perfect for areas that are difficult to access and which may be muddy or boggy. Thanks to the combination of a Kohler Diesel Engine, 110 Amp Alternator, On-Demand All-Wheel Drive, 2.000 lbs. towing capacity and dual wheels adaption further improving their weight distribution properties, this vehicle can tackle challenging jobs, no matter the weather and terrain conditions.
 Rotec engineers included a specially designed 'SPADE', designed to be lowered into the ground, preventing the vehicle from sliding in extreme environments when winch is engaged (The power Capstan winches are designed to pull up to 350kg).
 Rotec will also undertake the finite element analysis, ensuring the vehicle conversion is strong and reliable, suited to the challenging environment it will operate in.
Date: 24/02/2020
Author: Sarka Humpolcova