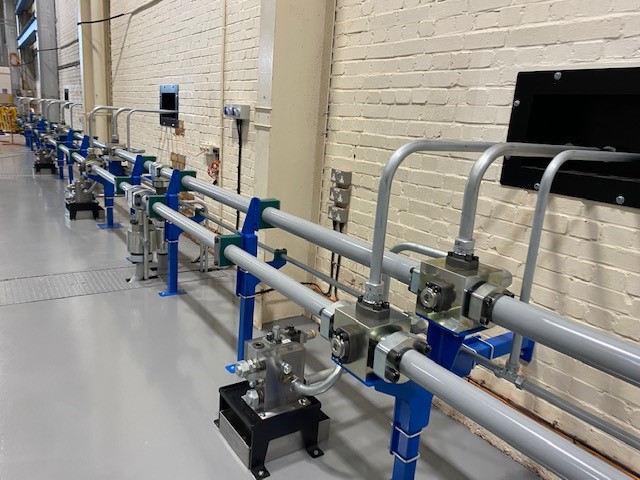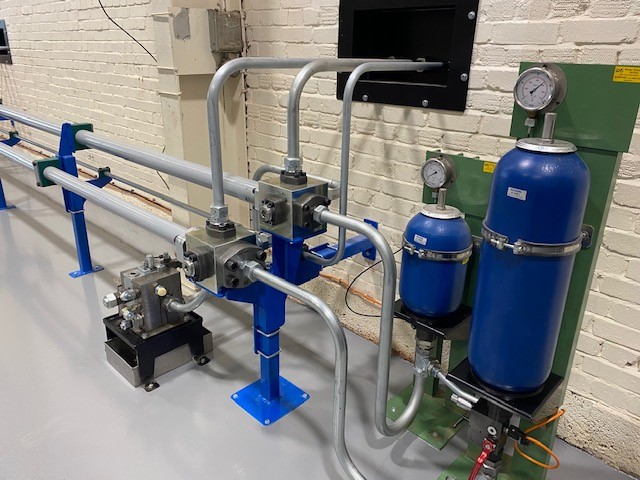 Rotec Hydraulics Ltd was chosen by leading aerospace and engineering business to complete a 3-phase upgrade project to its existing Structural Test Lab (STL) hydraulic ring main. The team at Rotec successfully completed the project on time and to a high level of quality.
A global leader in Aerospace, Defence and Security, our client is a key supplier of defence and security equipment to the UK MoD, employing over 7,500 highly skilled personnel across 7 main sites throughout the UK.
A crucial asset at their Somerset facility is its Structural Test Laboratory (STL), which is responsible for mechanically testing critical aircraft components to destruction. As part of an ongoing development programme, the client wanted to create a dedicated and permanent hydraulic supply to its expanding fleet of testing equipment.
Rotec Hydraulics Ltd added several significant upgrades to the current system in three stages; install 4 air blast coolers, design and install a custom sub ring main within the new Fatigue Lab and finally to design and install a major upgrade to the existing distribution ring main.
As part of the second and final phases of the project, Rotec designed and built a number of bespoke pipework brackets, stands and manifolds all of which were FEA tested by our in-house design engineers to ensure they exceed the minimum design requirements set by the customer.
More than 21.5 metres of pressure and return pipework was manufactured on site using Parker's unique High Pressure Flange system making for a very quick and efficient installation. The 80 x 10mm 6k steel pipework is capable of operating at 420 bar maximum working pressure and was connected using Rotec's in-house designed "X-Blocks" which distributed the flow to numerous outputs.
Rotec's capabilities are that of significant breadth meaning, unlike many competitors, Rotec is able to design, build, install, commission and maintain systems in-house to a consistently high standard. To find out more, visit our services page.