Since 1979, Rotec have been a source of expertise and support for local industry, manufacturers and producers. The company has grown substantially, from those humble beginnings from old butcher's shop supplying a wide range of hydraulic hose & connector products, to a leading specialist provider of pneumatic and electronic components & systems, serving a wide variety of organisations operating across the public and private sectors across the UK.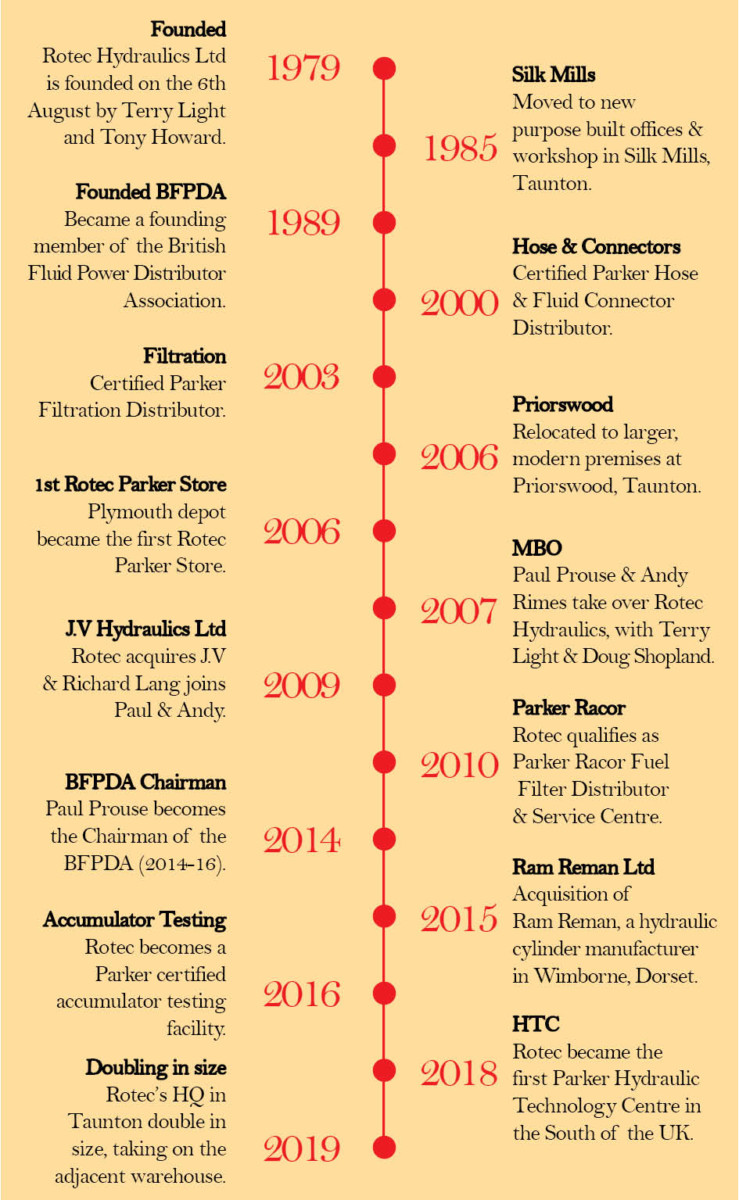 Rotec's history has been characterised by steady growth, expansion, and a series of accreditations, ranging from ISO9001, to specialised nuclear and MOD certifications such as Achilles UVDB. 
Rotec operates from 4 locations across the South West: Taunton (HQ), Stroud, Plymouth and Rotec's sister company in Wimborne – Ram Reman, specialising in hydraulic cylinders.
 The company is managed day to day by Paul Prouse (Managing Director) with Andrew Rimes (Technical Director), Richard Renfree (Engineering Director) and Richard Lang (Sales Director).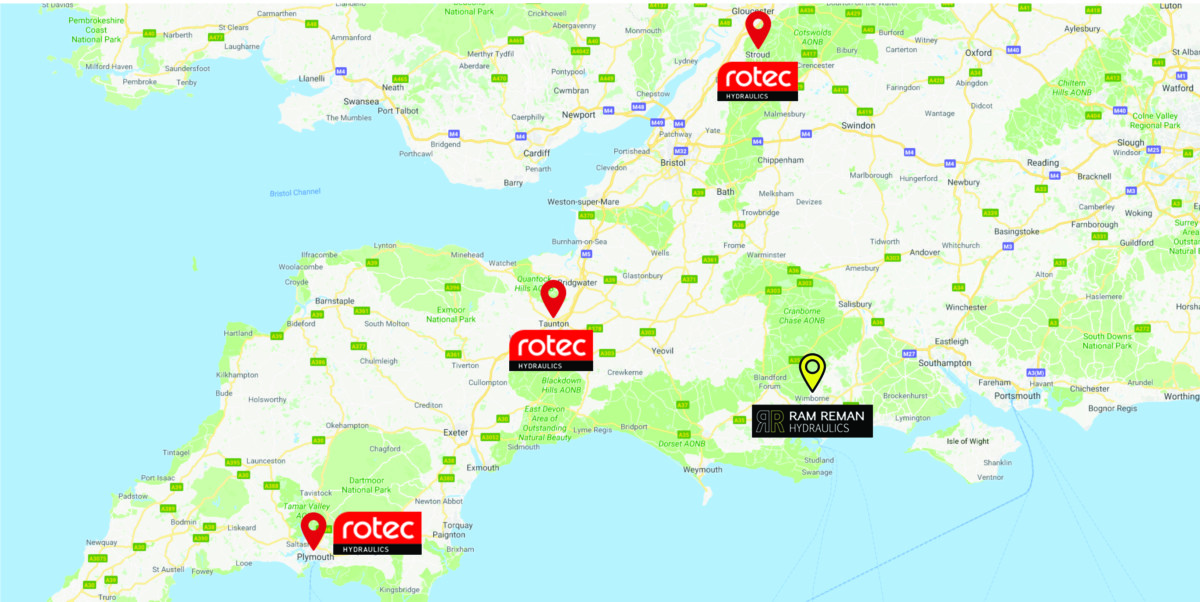 The company delivers solutions to clients problems including a complete design, build and installation service for hydraulic, electronic/computer/PLC integration and pneumatic systems.
The engineering company has worked with a number of high profile clients from the following sectors: 
Aerospace
Utilities
Defence
Marine
 Rotec continues to be ambitious, and hopes to remain one of the companies that form the backbone of the South West's Hydraulic Industry.
 Date: 6/8/19
Author: Sarka Humpolcova