Grange test rig overhaul and installation
We were approached by Rotork Controls with an enquiry to design and supply a new hydraulic system supporting the re-development of their existing Grange test rig facility. Our specification covered the design and supply of the following components, this including – A hydraulic power unit, hydraulic and electronic control equipment and manufacture of rigid tube work and flexible hose assemblies.
Rotork Controls supplied the existing line circuit schematic and documentation from the previous system providing essential information prior to quoting.
The Grange test facility is essentially a high torque hydraulic piston motor close coupled to a large multiturn electric valve actuator. The hydraulic motor is used to create a variable braking load enabling the performance and life testing of the actuator, which Rotork Controls manufactures.
The existing Grange test rig facility was de-commissioned in light of the new system being designed for a new application and installation. The hi-torque hydraulic piston motor was the only remaining item of the old system. All new and up to date hydraulic, electrical and electronic control equipment was specified fulfilling our customer's new application.
A site visit was arranged with Rotork Controls and in depth discussions were held with the project manager. The existing Grange test rig application was discussed along with the requirements for the new Grange test rig facility prior to any quotation and specifications.
Rotec Hydraulics quoted and supplied a new hydraulic power unit, proportional electrical controls, along with various associated hydraulic control equipment including suction and return housings, rigid pipework and flexible hoses assemblies.  The Grange test rig facility required testing the large multiturn electric valve actuators at high pressures matching the existing pressure and flow specification originally designed for this application.
Rotork controls assembled, installed and commissioned all equipment on site with great success.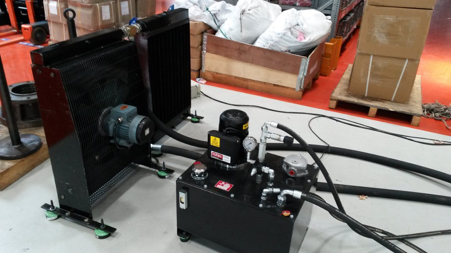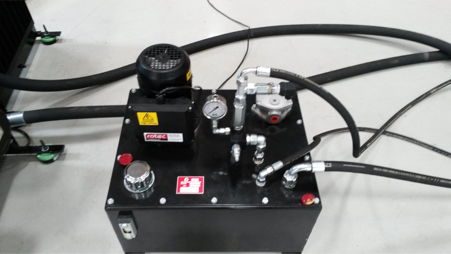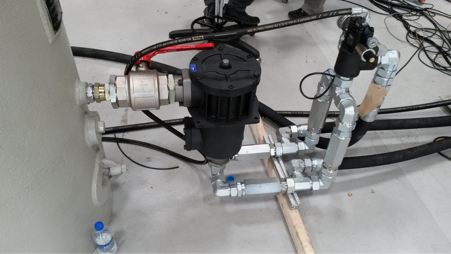 From one site visit and great communications between Rotec Hydraulics and Rotork Controls we were able to complete our customers order to the specification required.
We have since completed additional projects for Rotork Controls.
Rotec offer quality design, build, installation and maintenance of hydraulic, pneumatic and electronic components and systems in the aerospace, agriculture, industrial, marine, transport and utilities sectors throughout the UK and internationally.Head office: +44 (0)1823 348900