Brands and Products
We supply products from the most respected names in the industry for hydraulic, pneumatic and electronic systems; and hold large stocks of an extensive range at facilities in Stroud, Taunton and Plymouth. Should you need assistance, our highly trained and experienced staff are always available to provide design services, advice and technical support.
For fast, easy ordering you can also visit our online shop?
Rotec currently has official product distribution agreements in place with the following organisations:

Parker Total Hose and Fitting Service
Rotec is a Certified Fluid Connectors Distributor. We have facilities located in Plymouth and Taunton. Our Plymouth ParkerStore is a Ministry of Defence approved site for assembling and supplying hose assemblies to Def Std 47-2. Stroud, Taunton and Plymouth locations are approved British Fluid Power Association Hose assembly manufacturing points. For more information Visit the Parker website.

Parker Hydraulic Technology Centre
We offer a complete design, build and installation service for hydraulic, electronic and pneumatic systems, alongside comprehensive service, test and training facilities.

Parker Filtration
Certified Distributor for hydraulic filtration products and services.
Parker Racor Distributor for fuel filtration systems and elements.

Parker Pneumatics Distributor
Air Preparation equipment valves, cylinders and controls.

Parker Stores
ParkerStore outlets have been established at Stroud, Taunton and Plymouth allowing our customers unequalled access to the product held by Rotec.  The Store is very much a 'visit and browse' establishment, and all are welcome to visit.

Berarma
We are proud to be a Distributor of Berarma's high quality variable displacement vane pumps.
Berarma was established in 1970 thanks to the strong passion for mechanics of Martino Cavazza, founder and current CEO. Berarma  are still carrying on his work, developing the business according to the new technological standards. The constant research in technology innovation, together with the high attention for the customers' needs, allowed Berarma to become a leader company in the production of variable displacement vane pumps . Berarma are certified ISO 9001 : 2008

Integrated Hydraulics
We have been supplying this product for over 30 years and maintain a vast range and considerable quantity of this product.

FCH
Rotec is an Appointed Accumulator Recertification Centre. FCH is now owned by Parker.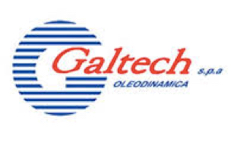 Galtech
Galtech, established in 1955,in Reggio Emilia, is a leading company in the production of hydraulic equipment.
Galtech belongs to the commercial and productive synergy of three brands: Hydrocontrol, Galtech, TCM.  This industry consolidation allows Galtech to strengthen and expand its range of products on the world market

Heypac
Heypac was established over 30 years ago, the company has designed and developed a range of compressed air and inert gas driven hydraulic pumps and power units.Manufacturers of air driven pumps, hydraulic power units, pressure boosters and intensifiers offering pressures up to 840 bar (12,000psi). Heypac also sell a full range of accessory products including zero leak directional control valves, pressure reducers, reservoirs, pulsation dampeners, fluid and air filters
Rotec offer quality design, build, installation and maintenance of hydraulic, pneumatic and electronic components and systems in the aerospace, agriculture, industrial, marine, transport and utilities sectors throughout the UK and internationally.Head office: +44 (0)1823 348900