24 Hours a day, 7 days a week, 365 days a year
Our 'On-Site' hydraulic hose replacement service, covering Somerset, Gloucestershire and parts of South-Wales and Devon. The Hose Doctor van is a mobile workshop that carries a full range of Parker connectors and hoses.
Benefits of the Hose Doctor include:
1 hour maximum waiting time (unless otherwise informed)
Experienced engineer specialised in hydraulics ensures that repairs are carried out rapidly and to a high standard.
We use only genuine Parker parts that meet international standards and our own highly demanding specifications
Experience and expertise in a wide variety of hydraulic and pneumatic applications: plant hire; car transporters; fork lift trucks; aerial lift; lift trucks; truck cranes; refuse trucks: agriculture: marine: utility:
No hose assembly, cleaning or pellet charges
No consumables charges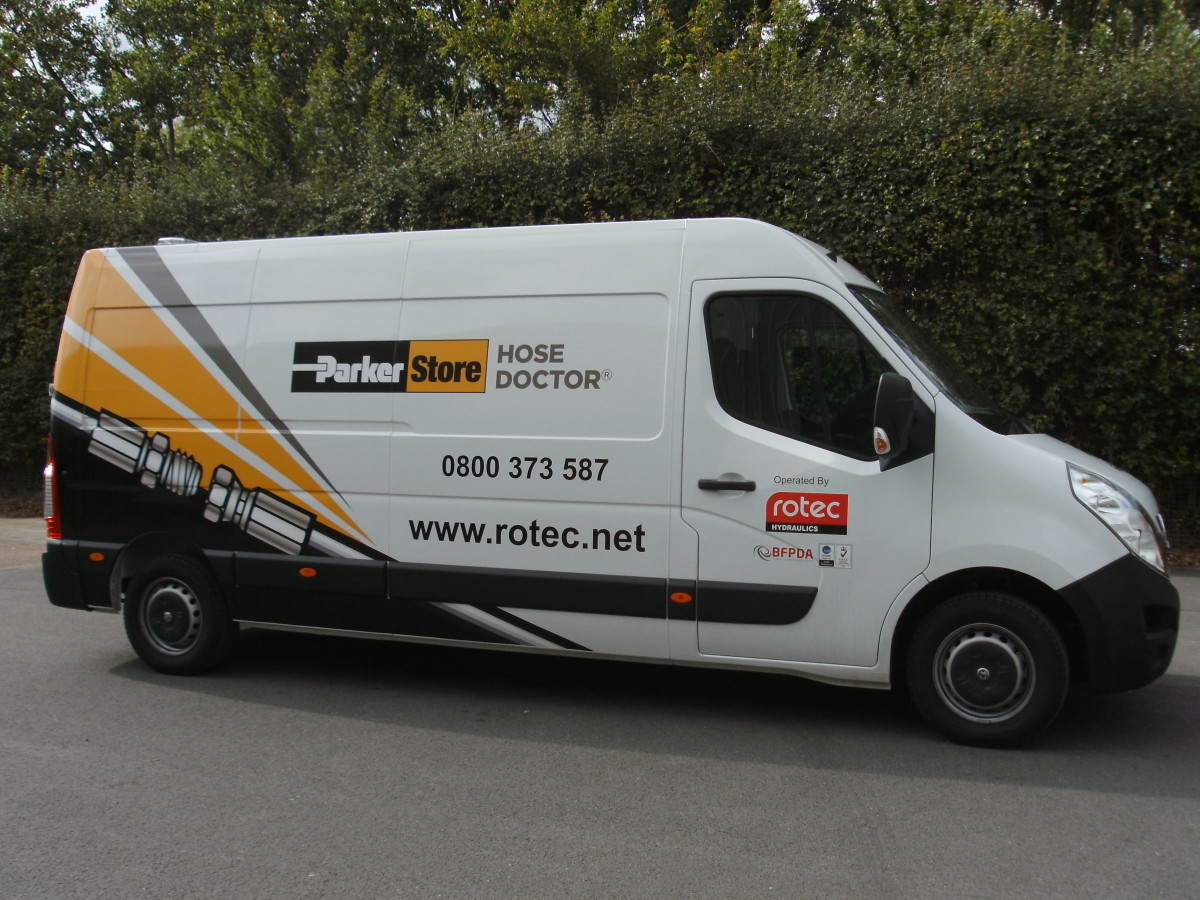 Find out how we could help you. Call us on 01823 348900
Rotec offer quality design, build, installation and maintenance of hydraulic, pneumatic and electronic components and systems in the aerospace, agriculture, industrial, marine, transport and utilities sectors throughout the UK and internationally.
Head office: +44 (0)1823 348900